Graduation: An empty ceremony is no ceremony at all.
Your heart is racing with the anticipation of taking step by step to the stage, your new shoes clicking against the gym floor. Your fingers are trembling ever so slightly, and you feel as if your knees could buckle at any moment. The butterflies in your stomach are bursting from the seams and you don't know whether or not to cry, laugh or vomit. Maybe all three. 
As the famous starfish, Peach, from Nemo once expressed, "Today is the day. The sun is shining, the tank is clean and we're getting out of here." 
I can't believe it's here. After four years, we did it.
Before you realize it, your row of seats is rising to their feet, and the group of you confidently walk to the side of the stage where, in a few short moments, you will receive the piece of paper that will change your life.
When your name is called, your delicate footsteps dance across the stage—it's as if the world is moving in slow motion. 
"How is this happening? Is this really happening? Somebody pinch me, it's actually happening," you think to yourself. "Please don't trip."
A sense of relief washes over your body when you take the diploma in your hands. 
You can't wait to see the people that care about you most, cheering you on in the bleachers, waving their hands and grinning from cheek to cheek. 
But then, you turn your head and see row after row of empty seats. No parents. No guests. No kids crying in the background of the announcer trying to articulate everyone's names correctly. 
It's a sucker punch to the gut.
For half a second, you forgot we were in a global pandemic. Things felt normal. We're graduating college, accomplishing a major milestone in our lives and trying to make a name for ourselves. 
Your smile fades— just a little. Just enough to remember that your family couldn't be there to watch you walk that stage.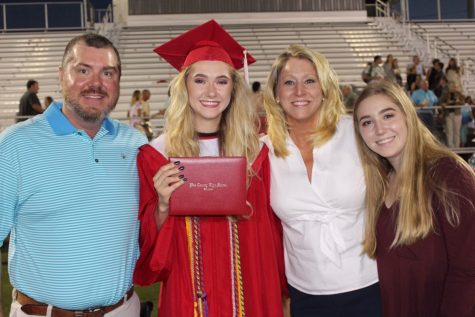 The Roar staff was informed by Dan Silber, Senior Vice President for Academic Affairs and Provost that, "The guest policy for May 2021 graduation has been determined and officially announced, so it isn't merely tentative. At this time, it is part of the way we fully intend to run commencement."
As of now, every student will be looking up into the bleachers, staring back at a blank wall, instead of the smiling faces of their loved ones.
Piedmont University, we thank you for the safety you have provided for our student body. We thank you for working tirelessly in order for us to be able to finish the school year in person, instead of online. We simply thank you for caring. In times of fear and uncertainty, and a world of unknown, Piedmont College chose to stand together–not to fall apart.
Nonetheless, on one of the most important days of our lives, every student will still be staring at rows and rows of bleachers full of nothing. 
The people who have watched us grow through every milestone–from our first steps, to our first words, our first day of school and our first car–won't be able to watch us commemorate four long hard years of blood, sweat and tears (many, many tears).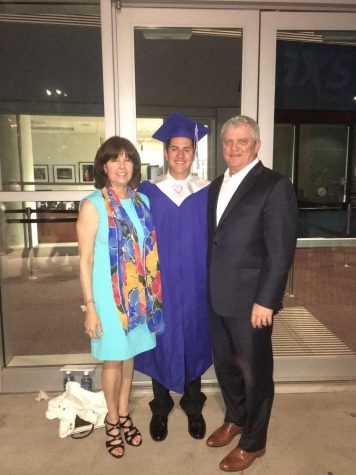 Our parents were so nervous to send us off to college, anxious about letting us out from under their wing. Now, they aren't even able to see us move onto the next step of our adult lives in the finale of our academic career. 
The class of 2021 has had one the most difficult school years of their lives. We have juggled a global pandemic and the transition to online learning–not to mention the anxiety and fear that weighs heavily on our chests because of attending school in a global PANDEMIC. We have leaned on one another for comfort, support and companionship and vowed to succeed as one.
President Mellichamp, we have done what has been asked of us. Every morning, we wake up and complete our daily Lion Check. We make sure to social distance and to wear our masks properly. We sanitize, sanitize, sanitize and wipe down every object we own. We've done the best we can. We are trying. We are proud of ourselves for completing our degree amidst a portion of our lives that will be in the history books. 
President Mellichamp, we have done what was asked of us so we could make it to that stage, with our friends and family cheering alongside us to celebrate our hard-earned accomplishments. Respectfully, we believe we deserve to have this opportunity. 
We–the 2021 senior class–ask you this: Are you willing to listen to the emotional needs of your students who are begging you to give them the support they deserve? This year has been long. This year has been hard. This year has been heavy. We cry out for the opportunity for our loved ones to be able to watch us conclude some of the best years of our lives.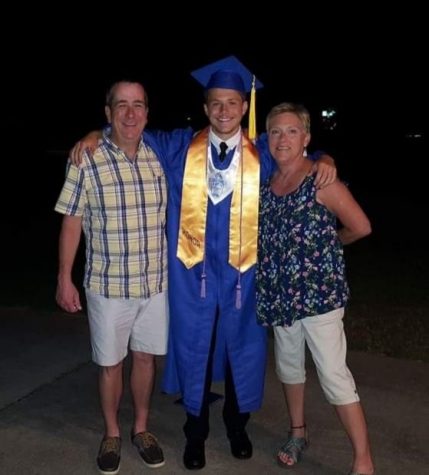 Speaking as Piedmont University's first graduating class, we wanted to provide an adequate solution for how Piedmont College can safely allow guests at graduation. 
Instead of holding the ceremony inside the gym at the Johnny Mize Athletic Center, the ceremony could be held outside on the Walker Athletic Complex–an open-air event instead of a closed-off space. Not only can the ceremony be held outdoors on a beautiful, summer morning, but Piedmont could also have a ceremony for each academic school: the Harry W. Walker School of Business, the R.H Daniel School of Nursing & Health Sciences, the School of Education and the School of Arts and Sciences. By breaking up the graduating student body into their respectful schools, you are giving them the opportunity to have an intimate ceremony with their classmates, professors and advisors–the people who have grown to be the backbone of their learning experience at Piedmont College. A smaller number of students, faculty and staff in attendance means an easier chance to social distance when needed; if the people in attendance of the ceremony are able to appropriately social distance while wearing masks, we believe that this is a safe opportunity for our loved ones to watch the ceremony in person. 
The Piedmont University Daniel School of Nursing & Health Sciences has even gone to the extent of administering a COVID-19 vaccine for the student body's health and safety. The senior class recognizes and thanks the administration's tenacity in providing any Piedmont student, faculty and staff member with the necessary health resources needed in order to be a part of eliminating the virus. This is why we aspire to come to a mutual agreement about allowing guests at the graduation ceremony. With many students showing a growing interest in receiving the vaccine at the Piedmont clinic, it is a chance to progress back to what we once called, "normal."
Because we are no longer living in the old normal. This is our new normal, and it's been a difficult one for many. By saying this, the 2021 senior class pleads a final time: 
From the bottom of our hearts Piedmont, we thank you for all that you have given us. Bottomless laughs. Friendships that will last a lifetime. Memories that will never fade. You've given us knowledge, experience and wisdom. You've given us a time in our lives that we will remember when we're old and grey–which is all the more reason we want to share this moment with the people we care for most. We want nothing more than to see the hands of our families' waving crazily out of our peripheral vision as we walk up the stairs to receive our diploma. We crave to feel their physical support after a senior year full of the unknown.
Piedmont University cares deeply for its students' well-being, and we have no doubt that they will make the right choice with our best interests in mind.
Once a Lion, always a Lion,
—Your 2021 senior class