Where's the Commuter Love?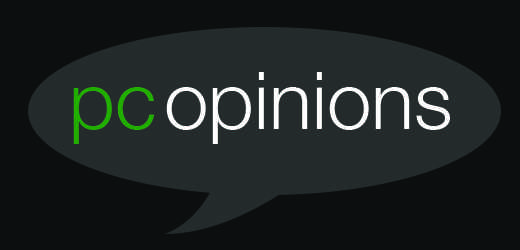 By DAWN MILLER
Contributing Writer
When most people think of college and college students, the first thing that comes to mind is the college scene. The classrooms, lecture halls, dorms, cafeteria, library.
However, as more and more people are returning to college to finish a degree, get a new one, or simply add some continuing education credits to their resume, there are more commuter students than students in dorms. I personally have never lived on campus while attending college since I was 26 when I started to college to get my first degree. Being a commuter means that there are very few things other than classes that I can do with my school, which is the very least of my concerns at any rate.
What is the commuter student experience like? For me and probably most others, it involves making time to not only take classes and do homework, but to hold down a full time job, take care of a household and raise my three sons. Perhaps that doesn't sound like a lot, so let me break down a day for you. My day begins at 5:15 a.m. I get up, get the boys up, put the dogs out and then get ready for my day. I cook breakfast, make sure I have all of the kids' school documents signed, that their homework is complete and that anything else they need is taken care of.
Once that is done, it's time for the bus. By now, it's 6:45 a.m. Since I live 25-30 miles away from the college, now I get to leave in order to have extra time to get to my first class which is usually at 8 a.m. Once my classes are done for the day, I leave the college to see my patients, which can involve wound care, blood draws and anything in between. I'm lucky to get home before my childrens' bus comes at 4:15 p.m.
Dinner is ready by 6p.m, then I get to sit down and complete whatever homework I have. 7:30 p.m. is time for the kids to head to bed, and for me to finish homework, paperwork for work and prepare myself for bed, which is around 9 p.m. at the latest. I know, this sounds like a fun filled day. As you all know, it's pretty demanding to keep up with a full class load alone.
I wish that college administrators and professors would realize that commuter students have the extra challenge of having a home life to keep up with as well. For example, the winter storms that we had recently. This is Georgia, not somewhere that has to deal with winter conditions often. This means that roads are not safe to drive on for most people who live in outlying areas.
While it's great that administration wants to keep classes on schedule, they also have to consider that many students won't be able to make it to class. With public schools cancelled, parents have kids at home. Poor road conditions mean that commuters are not going to have a safe way to get to those classes. If classes are in session and the commuters can't make it in, this means they miss valuable class time and are also penalized for their absence, since Mother Nature won't write excuse notes for us.
Being a college student is hard, and being a commuter is even more complicated. There's a certain stigma to some people that commuters have it better off, or that parents will use their kids as an excuse to get out of going to class, but the reality is that it's much more of a challenge not to live on campus.
Commuters do not have the luxury of having the support of a huge network of classmates to help with those difficult statistics problems or that English paper that is giving you a headache. Most of the clubs, fine arts and sports extra-curricular activities are also limited to those students who live on campus.
I am a talented musician and vocalist. There are singing and woodwind groups. As a commuter, even if I had the time, I wouldn't be able to join because I don't live at the dorm. I've had friends that wanted to run cross country, but don't live at the college so can't be on the team.
Being a commuter, in one sense, means being a part of the college and being a total outsider who isn't really welcome at the same time. For myself, I suppose I'm just used to it. For others who really want to feel like they're a part of it all, it's frustrating and feels unfair.
I don't think that the rules for commuters are likely to change any time soon, but maybe in the future, commuter students will feel as at home and a part of the experience as those who live on campus.