A Faulty Franchise: How the Falcons Fumbled Matt Ryan and Deshaun Watson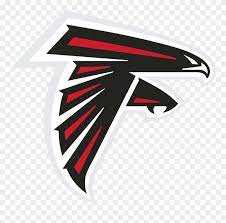 As the old saying goes, "Don't fix it if it ain't broke." Well, the Atlanta Falcons have managed a way to break something that cannot be fixed when it was not broken in the first place.
It goes without saying that Deshaun Watson would've come with a lot of baggage  if the Falcons would have gotten him. He missed the entire 2021 NFL Season while still being a member of the Houston Texans.  There obviously has also been a lot of news about Watson over the past year with the alleged misconduct with massage therapists.  However, just nine days ago it was revealed that Watson will not face any criminal charges of sexual assault.  As a result of that, Watson was then allowed to seek a trade from the Texans, in which he came down to three initial finalists: Falcons, Panthers and Saints.  Now, why would these teams want a quarterback who has missed an entire season and has had negative press for nearly 10 months?
Watson will turn 27 on September 14th of this year.  In 2020, the most recent season he has played, the Gainesville, Georgia native threw for 4,823 yards, 33 touchdowns, had a 70.2% completion percentage and made his third consecutive AFC Pro Bowl team. The fact that he is still entering his prime and had an extremely productive year in 2020 had teams salivating over him, especially his hometown Atlanta Falcons.  On March 17, it was reported that the Saints and Falcons were now finalists for Watson.  According to many sources, they believed Watson was coming home.  The Falcons had the deal just about sealed up.  Then, just like in Super Bowl LI, the AFC team made a comeback for the ages.
Just a day later on March 18, Watson was traded to the Cleveland Browns.  Not only was he traded to the Browns, but also handed a 5-year, $230 million fully guaranteed contract.  The Browns, who were thought to be out of contention, got their guy.  The Falcons were not able to seal the deal.  So what, they have Matt Ryan.  You remember him right? The greatest Atlanta Falcon of all time.  The all-time leader in every major statistical passing category.  While the Watson decision was hanging in the balance, the Falcons were disrespecting the quarterback they had on their team.  Again not just a Falcons legend, but a football legend.  Ryan was the 2016 NFL MVP, a four-time pro bowler and has thrown for over 4,000 yards in 10 of his 14 NFL seasons.  He also ranked eighth in NFL history in passing yards, seventh in completions and ninth in passing TDs.
As a result of not getting Watson, and one can only assume that Matt Ryan was not too pleased with the Falcons pursuing another quarterback, the Atlanta Falcons traded away their franchise cornerstone in Matty Ice today to the Indianapolis Colts and signed Marcus Mariota. While Mariota is definitely a serviceable quarterback, he is nowhere near the level of a Watson or Ryan caliber QB.
So that begs the question of how did the Falcons fumble their quarterback situation so badly? They went from having a top 15, maybe top 10, QB in the league in a guy like Matt Ryan, to almost trading for a top 7 QB in Deshaun Watson, to now having a top 30 guy in Marcus Mariota.  The Hawks have had tons of success recently.  The Braves just won a World Series.  Why can't the Falcons follow suit in the city of Atlanta? They truly are one of the worst-run franchises in all of sports.
Perhaps the best thing that could happen right now is that Arthur Blank sells the team and the Falcons start from scratch.  Though, I am not sure that would work either.  It seems like that football team in Atlanta has been doomed throughout time.  No matter who, how or even why, losses just seem to occur when they hurt the most. The Falcons have lost Bartkowski, Prime Time, Super Bowl XXXIII, Vick, Grimes, Super Bowl LI, Julio and now Matty Ice.  The Falcons have gained one lesson through all of these losses in franchise history: This is the blueprint on how NOT to run a NFL Franchise.