Shattered Glass and the American Dream
On Saturday night when Vice President Elect Kamala Harris walked onto the stage wearing white, she nodded to 100 years of groundbreaking moments in women's rights, proving to little girls across the country for the first time in history that a woman can run on the winning presidential ticket. 100 years after (white) women won the right to vote, a woman of color won the Vice Presidency. 
Kamala Harris has shown America that though the sound of women in power is heels clicking across a marble floor, you can wear chucks and jeans and still be the Vice President. This message is so important for young girls to see and hear. Women don't have to be anything other than themselves to make a profound impact on the world around them. I was taught this growing up, but after watching qualified, intelligent women fall short, it seemed like we weren't ready. 
Because of her, little girls around the country know no constraints to their potential. I have seen a quote saying "wear your heels ladies, there's glass everywhere." We have broken a glass ceiling this week that I never thought would shatter. Centuries of women have fought and sacrificed for this moment. This moment was built on the backs of millions of women, especially women of color, who knew that we can and will be better with women in all the places where decisions are being made. Now, when they tell us to remain at home we can, because we have a woman Speaker of the House, tie breaking vote in the Senate, and the Vice President in White House. It seems they never specified which house we should remain in.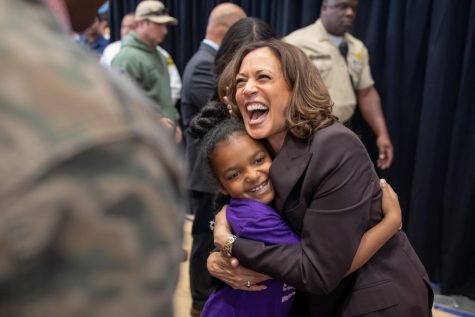 This is what America was built to be. America was built on the backs of immigrants who poured their souls into sculpting this country. Despite the trials we have faced this year, the interracial daughter of immigrants was elected vice president. This is what America was built to look like and exemplify. Ruth Bader Ginsberg fought her whole life for equality on the basis of sex, and the year she died, a new chapter in American history is being penned – one where women are truly equal.
Today I am proud to be an American. As Kamala said in her speech, "while I am the first to hold this office, I will not be the last because girls around this country are seeing that this is a country of possibilities." Representation matters. Kamala Harris is the first woman, she is the first black and first Asian-American woman to become Vice President. Because of her, children can point at the television and see themselves in their leaders. She has given our daughters the world. 
Because of her, children won't remember a time when women in the White House was thought to be an impossibility. Because of Kamala, young girls have heard the VP Elect champion their ambitions and dreams, their right to lead, and their hopes to be whoever they want to be, even if it has never been done before, no matter their gender identity. Because of her, girls across our purple mountains and fields of amber grain have been empowered to dream with no bounds.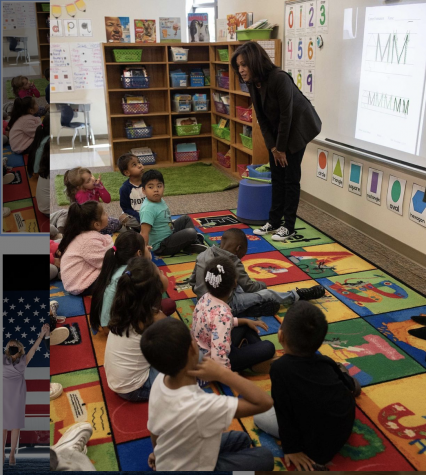 This place is already beautiful. We know that there is still hope, peace, love and joy to be had here – that there are people organizing and mobilizing to make sure we are never complacent with our democracy again. I know that while there will be many things I will keep from our children, and many things that we still must face, fix and change for them, it became easier to give them love and peace. It is easier to feel good about the life I can give the children I will raise in this country because I know that we can continue to make this place beautiful.
"Hope is a thing with feathers – That perches in the soul – And sings the tune without the words – And never stops – at all…"
Emily's Dickenson's words have been playing over in my heart as I have watched and listened over the last few days. For so many people, the American Dream has been dead for the last several years. As I sat and watched a woman of color, the daughter of immigrants, become the next Vice President of the United States while her husband stood proudly in the wings, unencumbered by his wife's success overshadowing his, I couldn't help but have hope that the American Dream is not dead. We have found the roots of the American Dream and it is blooming again.