Final Letter From the Editor
My Dearest Piedmont Family, 
The time has officially come for me to partake in my last tradition with The Roar– a final letter from the editor. Freshman year when I sat in my first newspaper meeting, I never thought this day would come, and surely not a semester early. I didn't even think someone dead set on being a teacher, not a journalist, could be the Editor in Chief. What a wild ride it's been, but as I watch the sunrise over campus, I am reminded of so many wonderful memories. 
The first thing I remember after moving in is getting caught tubing in a thunderstorm during Welcome Week. Soon after, Irma took out our power for days on end. It only seems appropriate that these memories have resurfaced during the pandemic and tropical storms. Chaos has followed my class, but amidst it all there has been so much beauty from the eclipse and tree lightings to traveling the country and speaking at the CMA conference.
I have been blessed with wonderful professors. From Dr. Pleysier passionately hitting the whiteboard during history lectures to licking rocks in Dr. Dooley's lab, I am grateful for the small family I created here. It wasn't always easy; we lost people dear to us along the way, but nevertheless, here I am, tassel in hand, proud of everything I accomplished here. 
I have learned so much about leadership because of The Roar. Not only has it given me the opportunity to lead my peers, but it has also given me a front seat to watching the leadership of our college. We have some incredible people supporting us, most especially Dr. Crawford and Dr. Rettig, even when the student media makes their days longer than they already are.
When I was still unknown here, Dr. Dennis and Professor Arbitter saw something in me and encouraged me to write. The paper has been my safe place. I found comfort in this publication and the beautiful chaos of journalism that I will take with me throughout my life. I am proud to say I have been a part of 50 publications over the last three and a half years. I have not taken it lightly, and I am grateful to everyone who trusted me to report freely and truthfully.
When I was a little girl, I would lay on the floor and read the comics while my dad read the AJC. I created my own weekly newspaper for my family and went to writing camp at Mercer University. As a teenager, my teachers never let me get away with writing less than my best as they fostered my love of English. As much as I owe Dr. Dennis for turning me into a collegiate journalist, I know none of this would have been possible without my parents encouraging my love of the news. I wouldn't be the Editor in Chief without educators like Mrs. Gilbert, Ms. Martin, Mrs. Maffeo and Mrs. Crane who never spared my feelings as they taught me the craft of writing and called out my affection for comma splices.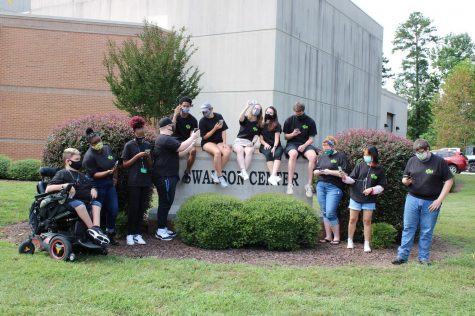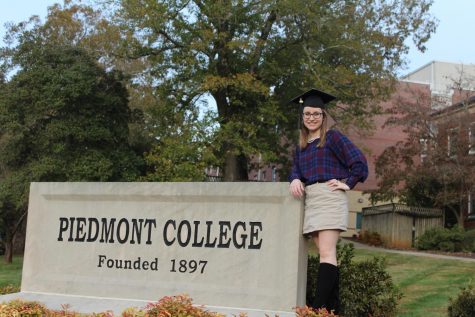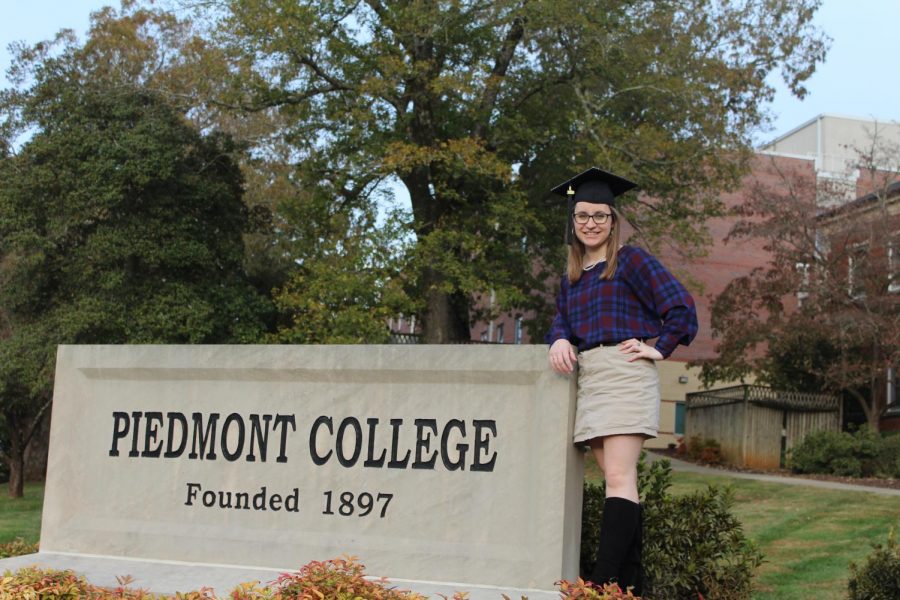 It has been the honor of my life to be your Editor in Chief. I will never be able to convey the depth of my gratitude for having the opportunity to print seven more papers and find closure with this unusual year. It is bittersweet putting this paper together knowing it is my last as a collegiate journalist. I know The Roar is in good hands with Abby, Anna, Brett, Cam, Emma, Garrett, Presley, Rowan, Zoe and the rest of my incredible staff who I know will go on to build higher and stronger. You all carry the fire now — I trust Dr. Dennis will continue to advise you well and keep you up to date on when it is in fact Saturday in Athens. 
Thank you, Lions, for being avid consumers of student media, and thank you for giving me the opportunity to report for The Roar one last time as your Editor-in-Chief. 
Sincerely, 
Laura Alyssa Platé
Editor-in-Chief, 2020