FEATURED IMAGE: Junior theatre majors Jacob McKee and Tyler Dale have two of the lead roles in Courage!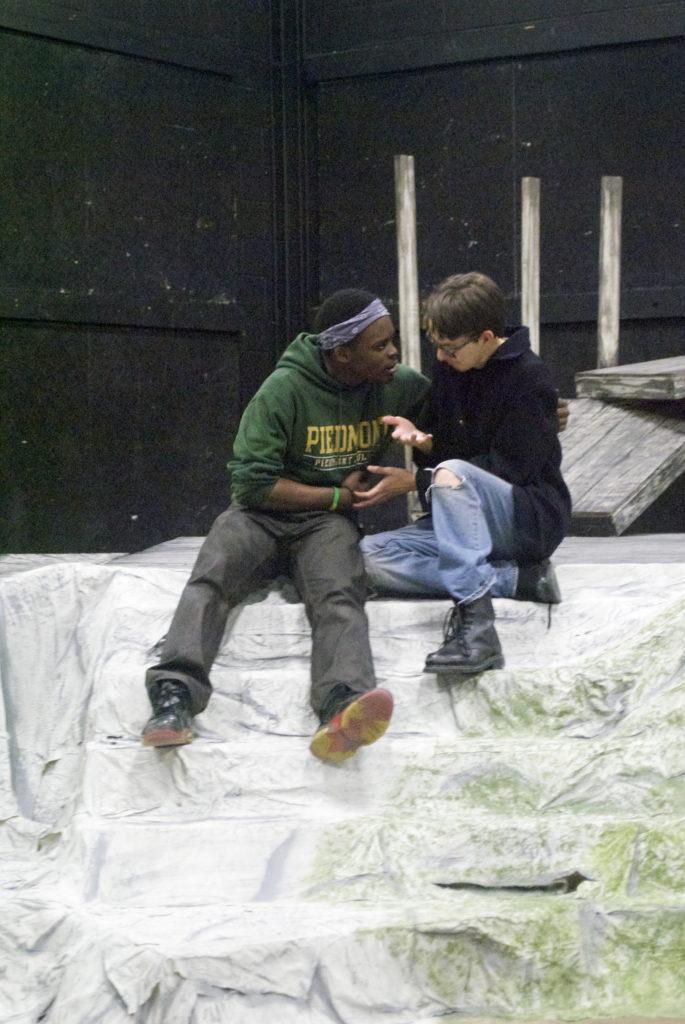 ABOVE: Senior theatre major Ben Cisse rehearses a scene with McKee.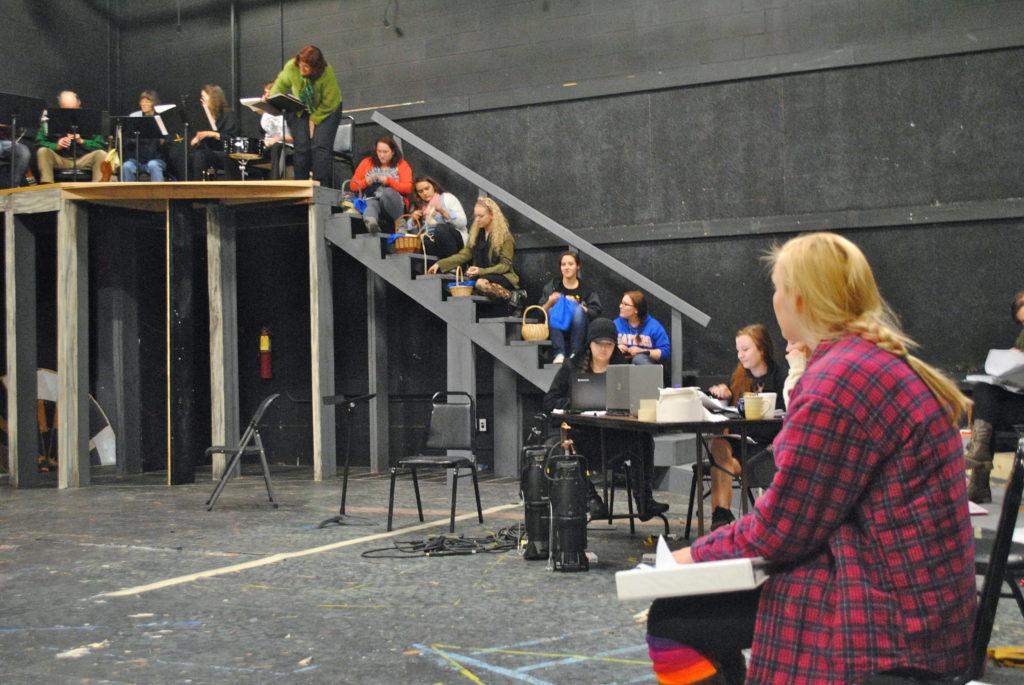 ABOVE: Senior theatre major Melissa Rice looks up at the actors waiting for their cues.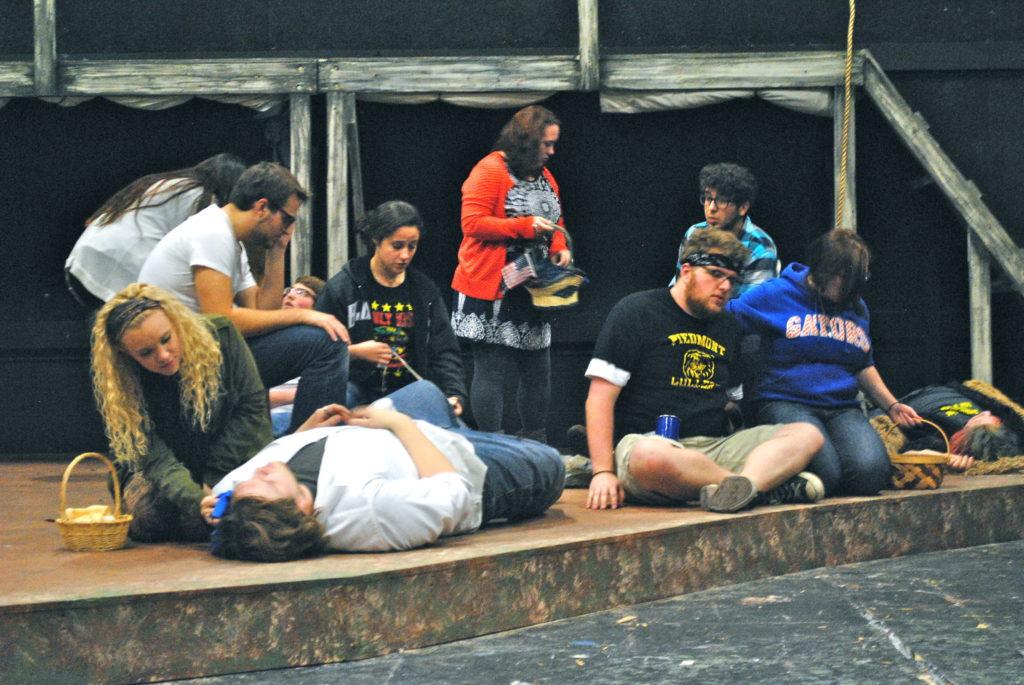 ABOVE: Actors rehearse a scene from Courage!
The play is based off of Stephen Crane's novel The Red Badge of Courage and will run in the Black Box Theatre from Nov. 21-23 at 7:30 p.m. and on Nov. 24 at 2 p.m.