PIEDMONT UNIVERSITY – Are students just practical or do they lack individuality in the fashion sense?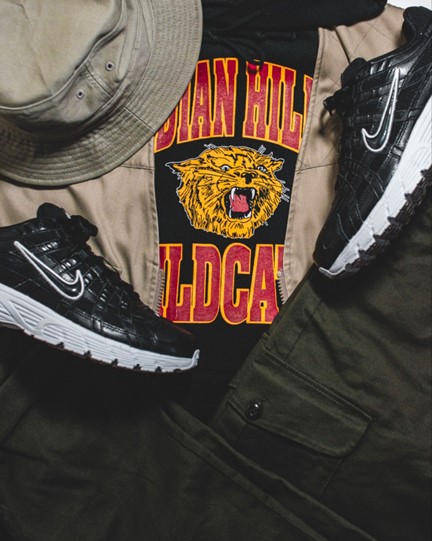 Alexander Wang once said, "Anyone can get dressed up and glamorous, but it is how people dress on their days off that are the most intriguing." The clothing choices of Piedmont's student body may not be glamorous but are reflective of a practical lifestyle.
Composed of nearly 1,300 undergraduate students and nestled in a small town in North Georgia, Piedmont University is a relatively small community with the majority of students involved in athletics. Few see the wave of students in the Commons, the Mize and other gathering areas, but few seem to stand out with their choices in fashion. Most students wear a uniform of sweatpants, sweatshirts, leggings, crop tops and/or Piedmont attire. 
College, however, should be a time for students to explore different ideas, experiment and wear expressive clothing. This begs the bigger question, why is there a lack of self-expression through clothing among students?
The only group that sets itself apart from this larger and homogeneous group may be the art majors and a handful of theater majors. There is something the majority can learn from this smaller and more expressive group. Their artistic creativity in the classroom translates to their everyday wear, and it shows off their differing personalities. 
Senior graphic design major Samantha Carvallo had a lot to say about differing art majors' fashion. 
"Fashion varies with the art students because there are some that dress on the darker side of things, and you have others that really embrace vintage attire and enjoy thrifting." Carvallo herself puts pride into expressing herself with her clothing. "I definitely get my wardrobe inspiration from the corporate side of fashion. I try to be as 'on par' as I can be, but I put my own twist to it so it feels more like me."
Her day-to-day attire consists of mom jeans, sweater vests, turtle necks, sneakers and layered gold jewelry. She takes pride in how she dresses, taking even more time in the mornings to do her hair and makeup. 
Other students seem to take a different standpoint in regard to their clothing. Senior business major Logan Cranford says Piedmont's overall fashion sense is "very cozy and laid back."
Avery McAllister, junior athletic training major says, "It's very casual and comfy with hints of street style." The consensus is chill and comfy, but generally no uniqueness of expression, except among certain groups across campus. 
With the increasing popularity of apps like TikTok and Pinterest, people are finding fashion inspiration and are easily able to integrate new styles into their everyday wardrobe. For people who consider themselves unfashionable, it is becoming easy to change that because the resources are out there.  
At the end of the day, clothing is just fabric used to cover up. Brand names and labels should not matter, but time and time again, people only buy clothes because of their reputation. Regardless of your style, or lack thereof, there are noticeable differences in the style between the different majors at Piedmont University.