Happy Tails: Paws for a Cause gets two paws up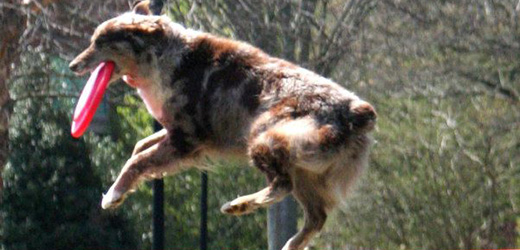 By BROOKE TERELLI
Staff Writer
The Piedmont Biology Club hosted Paws for a Cause on Saturday, April 6 for the second year in a row. 
There were booths, activities, and various demonstrations for the crowd to watch. A discount rabies clinic was present, as well as five dollar nail trims for guests' dogs. 
As guests entered the event, they were asked to pay a five dollar entrance fee. From there, participants were free to wander to various tables where they could buy or make tie dye t-shirts with Kappa Pi or buy an event t-shirt. 
Psi Chi offered a survey to see "What kind of Dog Would You Be." There was face painting for kids and the school of education sold gourmet doggy treats. Owners could enter their dogs into seven different contests ranging from "Ugliest Dog" to "Best Kisser." 
Thanks to generous donations, items were raffled off, including the talents of junior art major Laura Eavenson. The winner of her raffle will receive a painted portrait of their dog.
The event also showcased a Frisbee dog group, the Greater Atlanta Dog and Disc Club. They group started by showing how to train the newbie dogs and the technique involved to keep their attention on the Frisbee. From then on, each dog shown was more and more advanced in its skills. 
Following the Frisbee demonstration was a police dog demonstration by retired policeman Jeff Sosebee and his dog, Rex. Rex began with basic commands such a "sit" and "stay" and progressed to showing the crowd how to apprehend a suspect. 
The event had a turnout of around 50 people and their canine family members. The quad was packed with happy field day goers. 
After tallying all the profits from the contests, raffles, t-shirts and other activities, the Habersham Humane Society will be receiving a check for a grand total of $535.