Going Mental with Nicole: Why I Advocate for Mental Health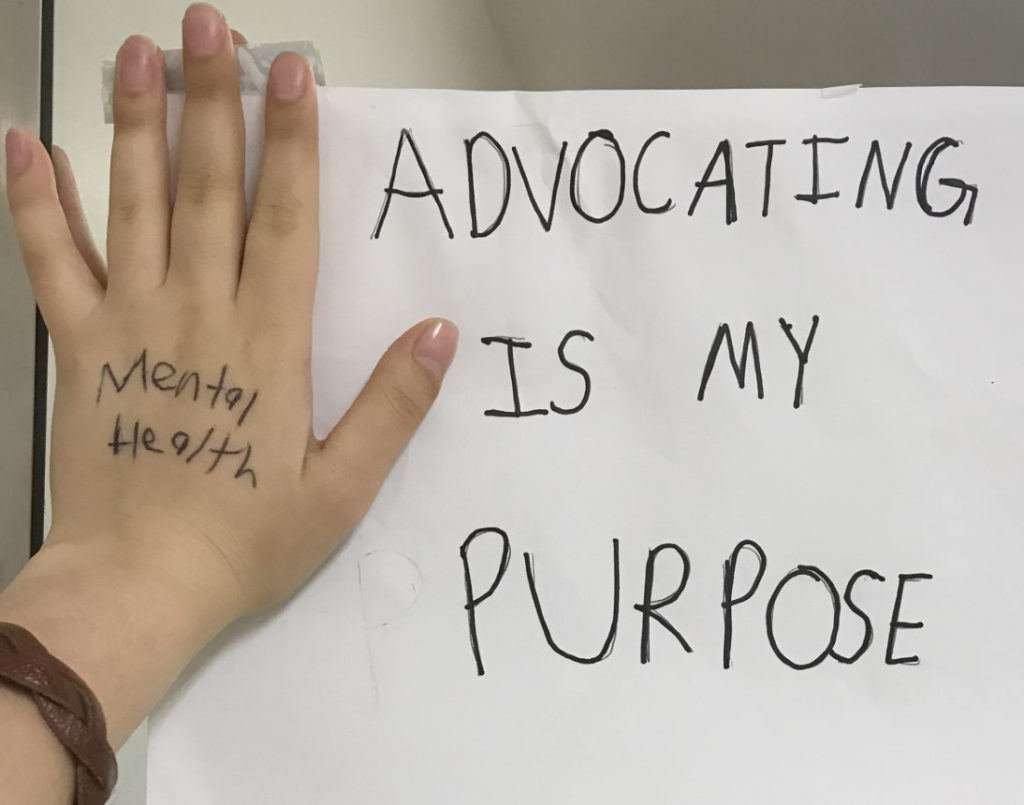 I became a mental health advocate my freshman year of college. I struggled with severe anxiety and OCD at the time and ended up making a video on how my mental illnesses affect me and how I cope with them. This led me to advocate, and now I can't imagine what my life would be without it. There are five reasons why I continue to advocate for mental health:

1. Giving back

I'm extremely fortunate to be surrounded by friends, family, students and faculty who support me and accept me for who I am. They helped me during some darker times of my life. I want to give back to others who may be struggling with mental illness or mental-health-related challenges by advocating; I want others to know that they aren't alone, there's help available and that things get better.

2. Advocating helps me cope with my own mental health

Making videos, writing articles and sharing my own experiences with my struggles with my mental health helps me cope. It gives me an outlet where I can reflect on what I'm feeling and experiencing. In other words, making videos has been a way of me saying "here's what I'm experiencing and this is how I feel about it."

3. I'm given opportunities to advocate

I'm really fortunate to be given so many opportunities in college where I can advocate for mental health. I'm grateful that I can have this column, "Going Mental," where I write and present articles on mental health-related topics. I've also started an Active Minds chapter on campus, a club which advocates for mental health.

4. Awareness

Fortunately, mental health is being talked about more than it used to be, but there could always be more awareness about it. That's one of the reasons why I find it so important to learn about mental health and spread awareness when I can. More importantly, when we become more aware of mental illnesses, we can become more accepting. This, in turn, helps create a more accepting environment.

5. Purpose in Life

Advocating for mental illnesses and mental health has become my purpose in life. I've realized that everything in my life has led me to where I need to be, including my struggles with my mental health. While it hasn't been easy to have the struggles that I've had, it's helped me become the person I am today.