"A Chorus Line" Preview

Everyone loves a musical, and Piedmont College theatre loves kicking off their seasons with a musical. This time it's a pretty big one.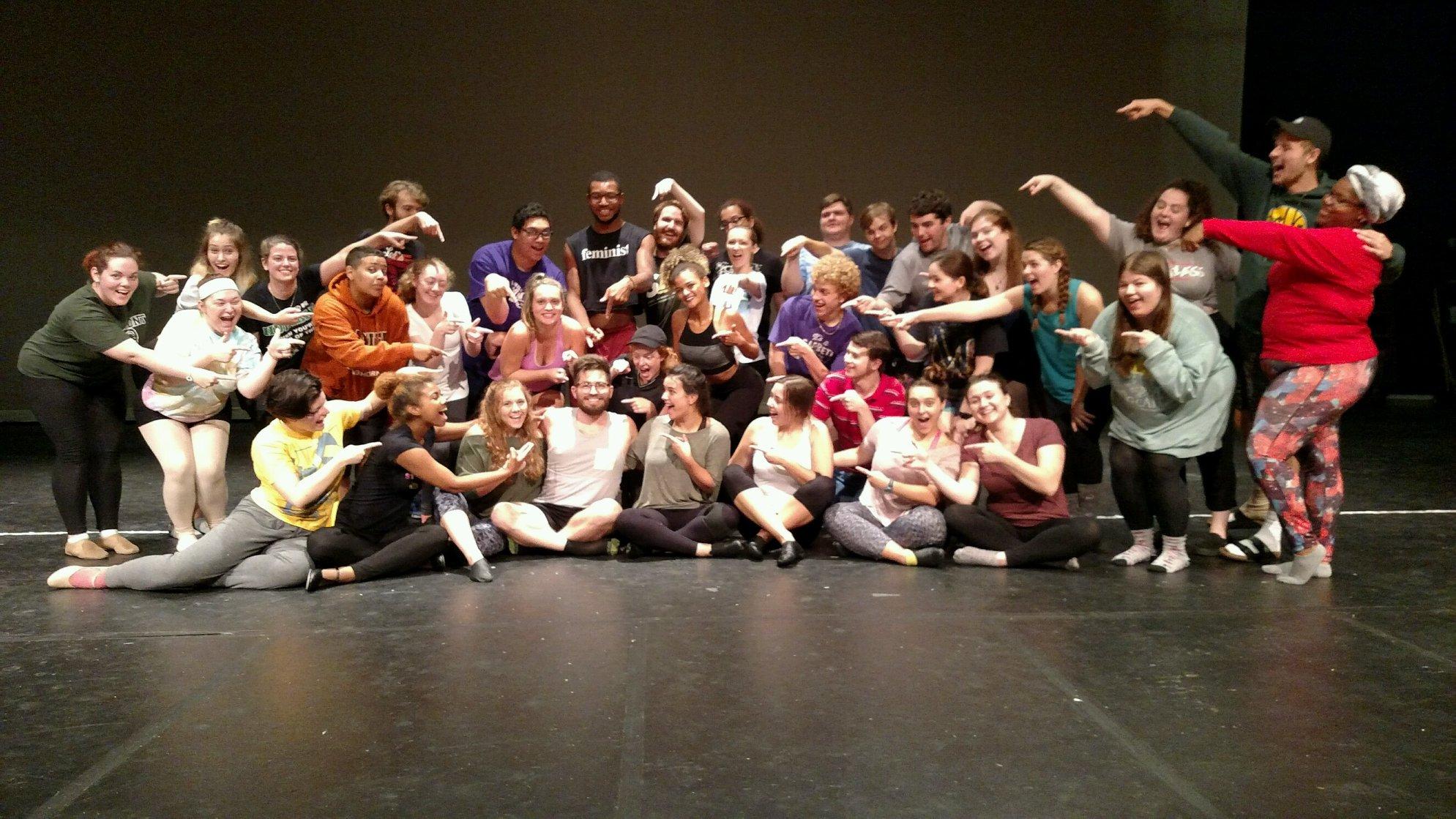 "A Chorus Line" is the seventh-longest running Broadway show, and has been close to many performers' hearts since its debut in 1975. The show doesn't tell just one person's story, but several people's stories as a group of Broadway dancers audition for a part in a chorus line. Each character is unique and tells their own personal story. This show is a chance for actors to display all of their talents on stage through extensive choreography, dynamic musical numbers, and emotionally vulnerable monologues.
The production will be directed by Bill Gabelhausen, who was once a dancer in New York like the characters in the show. Gabelhausen hopes the show will reveal "the triumphs and hurdles of every performer."
Senior Kaitlyn Echols portrays the character of Cassie Ferguson, a once-successful solo dancer who is down on her luck and in need of another job. One of her biggest hurdles in getting cast is the director Zach, her ex-boyfriend. This is Echols' first lead role at Piedmont College.
"'A Chorus Line' has been one of my favorite shows since I was a little girl, and it's a dream to actually be in the show with this cast." said Echols. "I'm excited to be directed by Bill Gabelhausen, who was an understudy in the touring production. I can't wait for everyone to come and see the show."
A Chorus Line will be playing on the Swanson Mainstage from Sept. 27 through Sept. 30. The Thursday to Saturday shows will be at 7:30 pm, and there will be a matinee on Sunday at 2 pm. For tickets go to https://web.ovationtix.com/trs/pr/998499.