SURPRISING SPRING FASHION TRENDS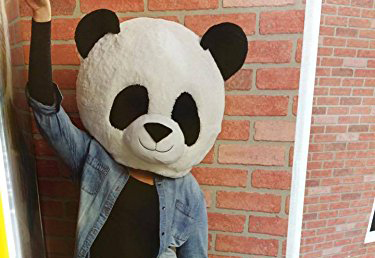 As we finally say goodbye to winter in Demorest, temperatures are warming up and sweaters are going away. Spring is finally here, and with it are a ton of new fashion trends. Let's dive in and see what's hot right now.
Flower crowns are so not popular anymore. There's no danger to them, which makes them kind of boring. That's why this season, everyone is wearing poison ivy crowns. If you can't find poison ivy, poison oak will work just fine. It gives you a beautiful red halo around your head, creating a fresh summer glow.
Several years ago, Lady Gaga wore a very daring dress to the 2010 MTV Video Music Awards: the infamous meat dress. It was highly controversial, but inspiring nonetheless. In honor of this iconic outfit, one of the hottest trends this year is hand-making bread-based clothing. There are baguette dresses, pita dresses and loafers made out of loaves. This way, you can eat your own clothing at the end of the day and PETA won't be breathing down your neck.
For the first time in fashion history, Wal-Mart is ahead of the game. Remember those big animal heads they were selling around Halloween? Well, they're making a comeback! Yes, this season, you can wear the head of your favorite animal out in public. Forget cat ears, you can wear a whole cat head! It's a fun way to represent your personality and a great conversation starter.
This fashion season has been the most groundbreaking yet. We have people wearing live animals instead of their furs. We have people wearing wetsuits when it rains, rather than putting on rainboots and a "cute" umbrella. And florals everywhere! I mean, how original is floral for a springtime outfit?
As waves of wild trends sweep the nation, embrace the weird and express your inner-self. Keep Piedmont stylish!
This article is part of The Roar's 2018 April Fools series.