MUCH ADO ABOUT NOTHING SNEAK PEEK

The Piedmont College Theatre is kicking off the spring semester with a classic. William Shakespeare's "Much Ado About Nothing" will be showing on the Swanson Center Mainstage from Feb. 8-11.
"Much Ado About Nothing" is one of Shakespeare's most famous comedies, and as always, it's all about love.
Three friends return from war with marriage and love on the mind. Claudio wishes to marry Hero so he enlists his commander Don Pedro's help in wooing the girl, thus confusing her as to which of the men is truly interested. Then there's the spitfire relationship of Benedick and Beatrice, who constantly bicker and insult each other to hide their true feelings. Throughout the play, no one is sure who truly likes who. If you want to find out how everything comes together, you'll have to see the show.
Director John Spiegel is recreating the Globe Theatre from Elizabethan London inside the Swanson center.
"I'm most excited about performing this play in period – just as it would have been done in Shakespeare's time," Spiegel said. "I hope it is a great learning experience for the audience as well as the students."
Actors will be dressed in period garb and interacting with the audience. There will be town guards, merchants, barmaids and so many more. All of the actors, both onstage and in the city of London, will speak English in the original pronunciation. The second you walk into Swanson, you will be whisked away to "ye olde" Elizabethan times.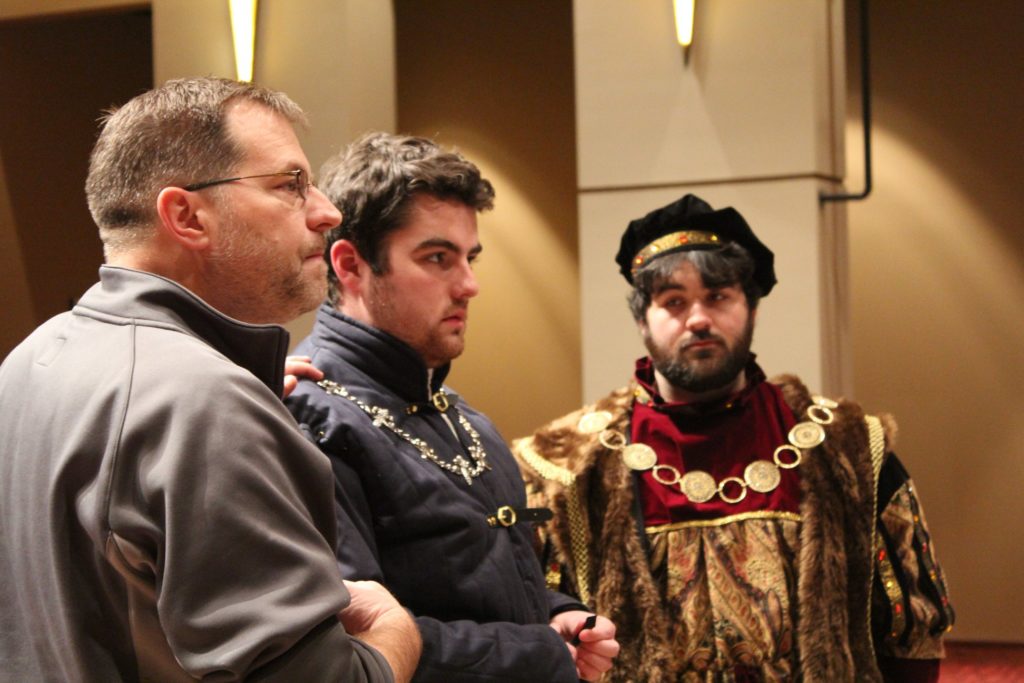 "Much Ado About Nothing" will be showing on the Swanson Mainstage from Thursday, Feb. 8-10 at 7 p.m. and on Sunday, Feb. 11 at 2 p.m. Students, faculty and staff can pick up their free tickets at the Student Commons welcome desk during cafeteria hours on Wednesday, Feb. 7 and Thursday, Feb. 8.
For everyone else, tickets are on sale now on the Piedmont website.