Koen Gottenbos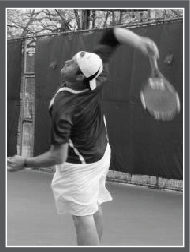 Senior, biology major
High School: Mon Plazier
Colage
Position: Line 1 singles and doubles
Hometown: Eindhoven, The Netherlands
Experience: Played tennis since he was 10 years old
What are your pregame rituals and superstitions?
Listening to music keeps me relaxed and focused for the matches. I also have to tie my shoes a certain way.
Why did you choose Piedmont? 
The biology program is really good, and so is my coach.
What are your plans after graduation? 
I want to be a graduate assistant and get my
Masters' in sports management.
What is the best part of being a member of the team?
The team builds character and has always been there when having problems or issues on and off the court.
What are the team's goals for this season? 
I want to get the team and myself ranked in the
nation and being a team-member, giving good
examples for the new guys, and graduating.
Before coming to play at Piedmont, Gottenbos played division 2 tennis for Young Harris College. Last season, he won seven matches of 17 in singles.