APRIL FOOLS: Piedmont to Add Rock Climbing Walls in Stewart and Daniel to Replace Elevators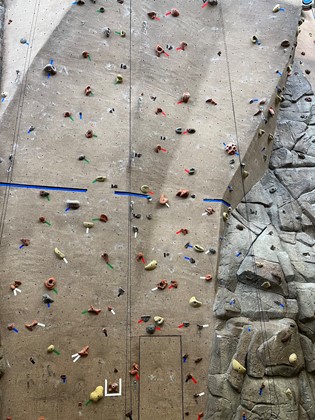 This week, Piedmont University president, James Mellichamp, announced that Piedmont will be replacing a few of the elevators on campus with rock climbing walls. This sudden change is leaving students and faculty with questions.
"I am concerned that the construction will interrupt my class," said Geology Professor Debra Dooley. "We are currently talking about plant sperm, which is a very important conversation to have."
Piedmont University Facilities Management & Safety Assistant Vice President, Hank Knight, ensured that the construction disruption would be minimal.
"Piedmont can't afford to keep up the elevators, so they have become too dangerous," said Knight. "We hope that the rock walls will be a fun addition to the students' trip to class." 
The construction of the rock walls is starting next week and is projected to be done by the first summer orientation day on June 9th. The hope is that incoming freshmen will see how fun their trips to class could be each day. 
"I love the idea of incoming freshmen experiencing the new rock walls instead of the boring elevators that we have had for years," said Zac Moore, Director of Student Life & Leadership. "I have always hated elevators anyways. Plus, the change doesn't really affect me."
We hope you are good at climbing, because Piedmont isn't buying safety harnesses for students and professors climbing to upper-level floors.
"Currently, we do not plan to hire a professional to harness and guide people up the wall," said President James Mellichamp. "If you don't think you can climb the wall independently, I suggest practicing on the rock wall in the Student Commons before the start of Fall semester."
Be sure to send The Rawr your opinions on the new rock walls!
This story is part of The Roar's annual, comprehensive April Fools coverage of Piedmont University.