Leading Lion: PC Baseball
Tim Nuñez
Senior, business major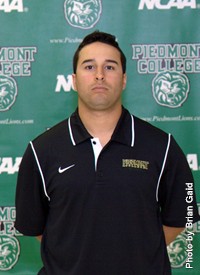 High School: Xaverian High School
Position: Second base
Hometown:  Brooklyn, NY
Experience: I've been
playing baseball since I was about 4 years old.
What are your rituals and supersitions?
The only pregame ritual I have is making sure that when I am warming up, my partner and I are closest to the infield.
Why did you choose PC?
I chose PC because I wanted to experience a different part of the country and I can say I had the best of both worlds being in the middle-of-nowhere Demorest to the big city of New York.
What is the best part of being a member of the team?
The best part of being on the team is the constant learning opportunities about the game of baseball.
What is your personal goal for this season?
My personal goal for the season is to make it back to a regional and head to Appleton, WI to be a part of a college World Series.
What is your greatest personal achievement?
My greatest personal achievement was hitting the walk off hit last season against Covenant College.
Last season, Nuñez had 136 at bats with 16 runs on 31 hits. He had 11 RBIs and a .941 field percentage.