What the Mont? Feb. 18, 2022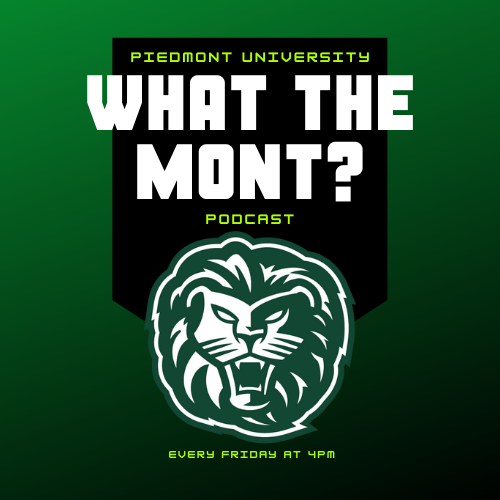 Brett and Evan discuss a packed weekend of #PiedmontLions sports, a new #Piedmont podcast called #piedmontpeople, the theatre performance of "Three Musketeers" and how to get the dorm you want during housing registration.
What the Mont? is a weekly podcast for #PiedmontUniversity students. The hosts are senior sports communications major Brett Loftis and senior mass communications major Evan LaPorta. What the Mont? Fridays at 4. News, sports and everything more.
Listen to the episode here and subscribe on Apple Podcasts or Spotify.