Underrated G.O.A.T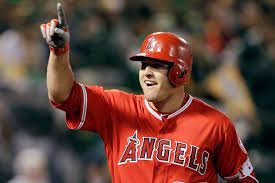 Mike Trout has been the best baseball player on the planet for 10 years now and it doesn't look like he is going to lose that crown anytime soon. Trout might be the most underrated player in the Major Leagues but yet is still a superstar. How can someone that talented and good be so underrated? It sounds ridiculous, but it is true.
The Los Angeles Angels selected Mike Trout out of Millville High School  with the 25th overall pick in the 2009 MLB Draft. 22 teams missed out on the future best player in baseball and they are probably still kicking themselves for it today. Trout quickly made his way through the minor leagues, skipped Triple-A completely, and made his Major League debut in 2011 at the age of 19 years old. In 2012, his official rookie year, he was picked to come in 3rd in Rookie of the Year voting. That did not last long as he was pretty much a lock at the All-Star break. Not only was he a lock for Rookie of the Year, he was also in talks of being the MVP. Trout slashed .326/.399/.564 at the end of his rookie season. He could not edge out Miguel Cabrera for the MVP that year as he finished in 2nd place.
Since then, Mike Trout has won 3 MVP awards and has been named an All-Star 8 times. He is putting up numbers that nobody has ever seen before in the game of baseball. Trout is only 29 years old and still looking like he has more years left in his prime. How can Mike Trout be so underrated and underappreciated? People need to start to appreciate his greatness while he is still playing because one day, he will just be a first ballot Hall of Famer not playing anymore.