Kristi Koshuta Takes Another Leap of Faith and Bids a Final Farewell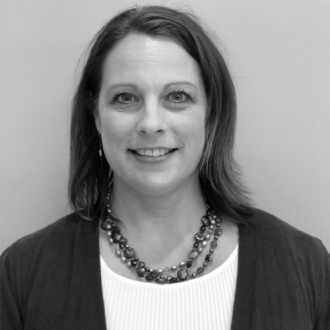 For many Piedmont College students, Kristi Koshuta is one of the first members of the faculty and staff they come to know when arriving on campus. 
"It's been a really nice progression in my career. I used to be very student-facing," said Kristi Koshuta, director of student transition and success. "I feel like I'm not as much anymore, but you know what? I'm okay with that because I feel it's kind of like that next step in my career."
Kristi Koshuta has announced that she and her husband John will be leaving Piedmont  College at the end of this semester. Kristi has been a part of the Piedmont College family for the past four and a half years. She moved from Wisconsin to Georgia with her husband, John, who got a job at Piedmont as an assistant professor of nursing and health sciences. Koshuta says, "We decided to take a leap of faith and relocate."
During her time at Piedmont, Koshuta has been an X-Factor faculty member. Originally, she worked part-time, teaching adjunct, but she has also contributed to the school full-time by being a math professor teaching college algebra, statistics, and math for Liberal Arts. Most notably, she started the SAIL program at Piedmont, which she oversees.
Koshuta is also in charge of the Student Success Center and the First Generation College Student Support Program; she works with committees and partnerships between academic and student affairs. In her time working with ResLife, she has appointed Anna Grace Heisel and Maurilia Oldham. Koshuta holds a strong part in the functioning of Piedmont College and the programs set forth so that students can succeed. Koshuta says, "It will be interesting to see who they replace me with." 
With the departure of Kristi Koshuta from her position, a massive gap in the system will need to be filled by someone willing to put on the same hats. To meet the need being left behind, more than one person may be required.
Koshuta's favorite part of working at Piedmont has been knowing that she has helped provide services to students who need them. "In general being able to connect with the students…I have a lot of access to students…and it's just been fun to get to connect with them at that level," says Koshuta. She said that hiring Heisel and Oldham has allowed them the chance to connect with the students, and her with the chance to step back so she can see the bigger picture of planning.
When asked what she will miss most from her time at Piedmont, Koshuta said, "First of all, the people…I'm for sure gonna miss the weather because I love the weather…and the students, because the students are the reason I come to work here every day".
Koshuta says the reason they are moving back to Wisconsin is to be closer to family. As of right now, both Kristi and John Koshuta are still looking for employment. They are currently looking to stay in the higher education system, but they say they are willing to take whatever they can get in the meantime if required. Kristi says regarding moving back to Wisconsin, "It will be a true leap of faith."
A leap of faith brought the Koshutas to Piedmont, and a leap of faith is how they will leave. It is clear they have no fear for what the future holds as long as they are there for each other and their family. 
The Koshutas took a leap of faith to get to Piedmont and will take one back to Wisconsin, Piedmont College will miss them greatly, but it will always be a home for them.