Piedmont Weekly Sports Recap
The women's basketball team won their game Tuesday night, February 23rd, against LaGrange College. The lady Lions beat LaGrange 81-60 to make them 10-0 in conference play. The lady's rank first in conference at the moment as they are going to hit the road this coming weekend and play Mayville College twice. The women's basketball team plays Maryville on Saturday, February 27th at 6 PM and then again on Sunday, February 28th at 3 PM. Maryville is their toughest conference opponent for the season and this coming game determines who will be ranked first going into the conference championship. LaGrange College only lost by 6 to Mayville as Piedmont just beat them by 21. This game looks promising for the lady Lions but will be a tough fight on the court to see who comes out on top.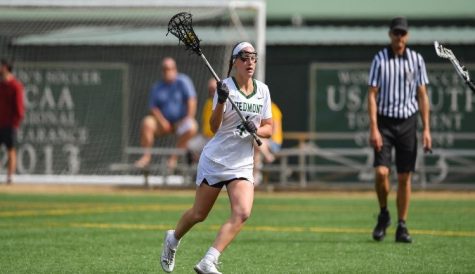 The women's lacrosse team had their second at home game this past week also on Tuesday, February 23rd. The lady lions fell short to Berry College with a 14-10 loss. Over the past four years, the lady lions have lost to Berry every year. Emma Fransen, a senior midfielder, achieved the 100-goal milestone. She finished the game with a total of 103 for her career. The lady lions hit the road this weekend to Danville, Kentucky to play Centre College Saturday, February 27th. This is the first time in four years that the women's lacrosse team has played Centre, so it is a totally new match up for the two teams since the last time they played. The last time the lady lions played Centre was in 2017 and lost 16-6.
The mens soccer team played twice this past week. They first played at home on Wednesday, February 24th against Birmingham-Southern College with a 5-2 win. Senior Cameron Earls struck first for the lions within the first ten minutes of the game and put them ahead 1-0. This was Earls second game back after being carded against Brevard College earlier on in the season. Earls scores twice during the game and senior Ian Addison also scored twice. Freshman Evan Saylor assisted all five of the goals for the game and shot twice himself, but none went in. Freshman Owen Gates scored his first goal as a lion during the game against Birmingham Southern College. The lions fell short on the road against Pfeiffer University 0-3, the next day, February 25th.