Mulan (2020) Falls Flat Compared to Original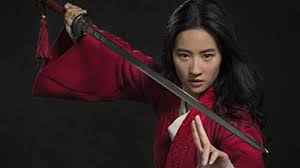 As some movie theaters are still closed due to COVID-19, Disney Plus Premium allows for paying members to purchase the new Mulan, which was meant to be in theaters. The live action film of Mulan became available for a $29.99 purchase on September 4, 2020. 
The major difference between the original animated version of Mulan and the new live action is that the animated version is a musical while the live action film is not. With thirteen songs on the soundtrack for the 1998 original film, the 2020 live action film does not consist of any musical numbers. Songs were a major portion of the animated version, so it was surprising to watch the live action film and it did not have any of the popular songs.
There were many differences regarding characters between each movie, some surprising and some unnecessary. In the animated version of Mulan, Mulan poses more as a princess where in the live action Mulan seems to be represented more as a superhero. However, she continues to symbolize strength and wisdom through each movie. With Mulan representing strength and wisdom throughout both movies, in the live action film a new villain, Xianniang, is introduced. He proves to Mulan what she will turn into, if her plans of leading the warriors do not work out. Xianniang is considered a witch who had many similarities to Mulan. 
Another difference in characters between each version of Mulan is that the grandmother is not present in the live action film. In the original version, Mulan's grandmother plays a major role in Mulan's life as she represents Mulan's good luck charm. Mulan also has a little sister in the live action film. However, in the original film Mulan has a pet dog named Little Brother. Introducing a little sister in the live action film adds a better sense of love and loyalty to her family, where her little sister is a main reason why Mulan decides to go back to her family rather than stay with the soldiers to fight.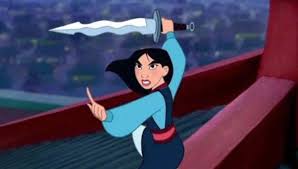 The live action film, as well as the animated version, does a great job representing the strength women possess. Mulan is meant to pose as a symbol for women to have courage and stand up for what they believe in. Most importantly, even with the differences, the live action film expresses the theme just as well as the 1998 original classic.