In the Spotlight: Justin White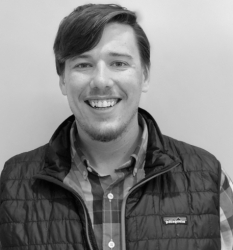 Being a part of the sports staff on the Royal Caribbean and the Allure of the Seas before coming to Piedmont, Justin White has always known how to have fun and bring adventure into his life. White lives his life by the "send it" mentality and continues to send the vibe around campus.
"I actually got the send it mentality from Larry Enticer, who performs stunts with his snowmobile and says 'send it' every time before a jump. I live by that motto because life is too short and sometimes you just got to go for it," White said.
Being the coordinator of campus recreation and wellness is no easy task, but White manages to run the fitness center successfully and provides more than 30 events in a calendar year. He doesn't mind putting in the work to make sure all of the students enjoy themselves.
"I want to make sure the students love the outdoors as much as I do, and I'm always up for a new adventure with friends to share wonderful laughs and memories," White said.
One of those students who has shared in White's adventures is Lucio Ruiz, a sophomore business administration major.
"Justin always makes sure everyone is having a great time, and I enjoyed the bowling event he put on this past year," Ruiz said.
White never had a hard transition into Piedmont, since his job as a sports staff member made it easy to shift into his new position.
"The people I worked with on the cruise ships were very like-minded and were from all around the world. I worked with people from England, Slovakia, China, and Brazil."
With all the adventures he had while traveling on a cruise ship, White managed to escape a lot of trouble, including a GI virus.
"I've dealt with a lot of broken bones with passengers, but never expected an outbreak on the first couple days on the job," White said. "The CDC came on board, and I remember one day I walked up and down 300 flights of stairs sanitizing the rails for eight hours."
Whenever White isn't running the fitness center or providing events for the students, he is the adviser to the Klimbing Klub, helping it grow massively in the past year alongside President Noah Wood.
"Justin has been a mentor to me. He has taught me so much in the past three years I've been at Piedmont," Wood said. "He is an amazing leader, and I am truly grateful to have him as my boss and friend."
White continues to travel around the world and wants to inspire students to seek travel. He currently keeps track of his travels on a map he has posted in his office and circles the destinations he's visited.
"My next trip will be with my girlfriend and grandmother. We plan on going to Italy, and then after that, a trip to Iceland with just my girlfriend."