Masks Steal the Fall Fashion Show
Due to COVID-19, everyone at Piedmont College is required to wear a mask in all buildings and outside when social distancing cannot be maintained. Over the course of the pandemic, wearing a mask has become something that is a part of every outfit.This has led to the rise of a new branch of fashion.
Going out in public or going to class, people definitely have made some interesting choices in the masks they wear. Of course, there are the regular, medical looking disposable masks that students are used to seeing in doctors and dentists offices, but there's also reusable cloth masks that are more easily personalized with designs, though some are plain in color. Some masks seen around campus are eccentric and definitely show off the personality of the wearer.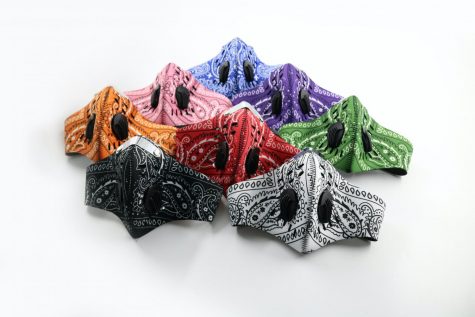 "Some masks are pretty cool, but some of them are stupid. Some designs are unnecessary," said sophomore mass communication major, Michael Thomason.
With this opinion on masks comes a definite space for a fashion flop. Others around campus share this feeling such as sophomore business management major Mikey Joseph. 
"I think the ones people wear around your neck are pretty cool," Joseph said. "I have seen some with design patterns that are sort of fashionable, but others are not at all." 
As with any other fashion forward statement, fads have come and gone with masks as well in the short time people have been wearing them. Originally, most were wearing surgical type masks, but as those were snatched up for medical personnel, society branched out to cloth masks. For some, this is an environmental statement, or simply because of their availability. For others, it is because of the comfort level a cloth mask brings. 
"The surgical, disposable masks are not comfortable at all," said Joseph. "I find myself getting very irritated with it, very quickly and I switched to the cloth ones." 
Sophomore business major, Jakob Valleroy, said he has seen "some masks with statements and one with a picture of a pug on it." 
As Piedmont has required all school personnel to wear masks on campus, showing personality through the masks students and faculty wear every day is a good way to find the bright side in this new and unique situation. This fall brings a new set of triumphs and challenges, but with them comes a great responsibility to be fashionable in the way we take care of Piedmont together.