Impeachment Inquiry Initiated Against President Donald Trump

Earlier in the session, the House of Representatives began an impeachment inquiry into President Trump's actions with foreign leaders. An unidentified whistleblower filed a complaint, and on Sep. 9, the Inspector General of the Intelligence Community sent a letter to Congress informing them of the complaint. 

In the document, the whistleblower detailed what he believed to be improper behavior: the President asking the President of Ukraine to investigate Joe Biden and his son Hunter's involvement in a Ukrainian energy company. Days earlier, President Trump held up almost $400 million in military aid appropriated to resist Russian aggression.

The complaint's central focus, a conversation between the two leaders, occurred on July 25, one day after the conclusion of the Mueller hearing. The whistleblower continues to say that White House lawyers directed officials to remove the record of the call and to upload it to a highly classified system which does not traditionally house such records.

Then, the House Foreign Affairs, Intelligence, and Oversight Committees announced an investigation into whether the President and his personal lawyer, Rudy Giuliani abused U.S. foreign policy for personal benefit. On Sep. 11, the White House released the military aid. Eleven days later, President Trump acknowledged that he raised corruption allegations regarding Mr. Biden with the Ukrainian President.

After a groundswell of support for impeachment, which began the Sunday before, Speaker Nancy Pelosi announced Tuesday, Sep. 24, that the House would pursue a formal impeachment inquiry against Trump.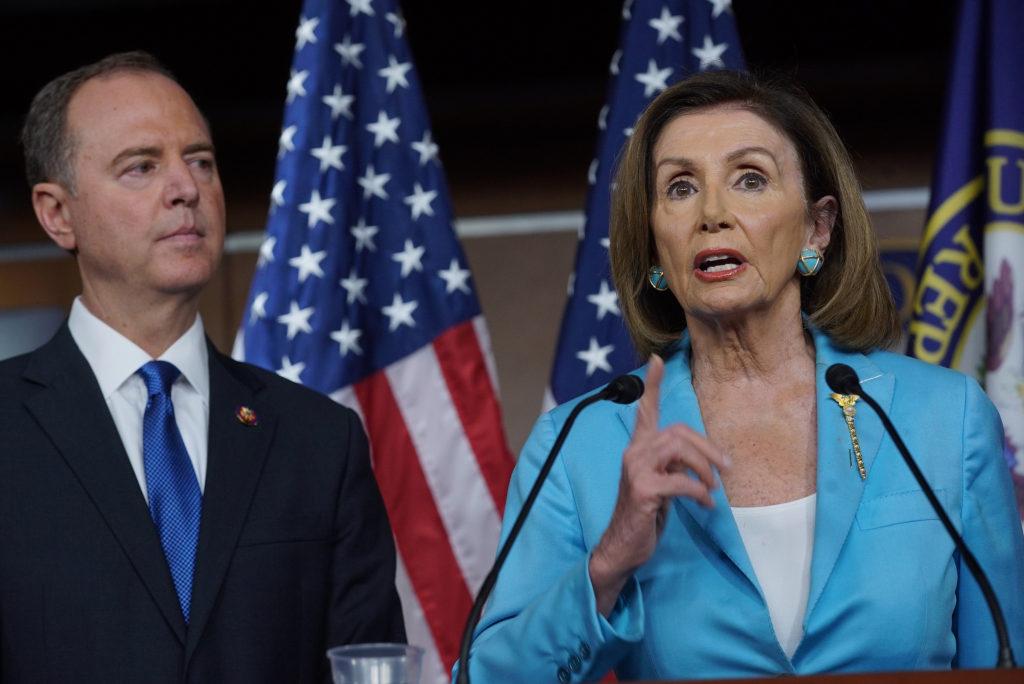 In a brief press conference to the nation she said that "the actions taken to date by the president have seriously violated the Constitution. [Mr. Trump] must be held accountable –– no one is above the law." She did not indicate the formation of a special select committee to investigate the President––an expected step in other impeachment processes.

Already in the mire of an impeachment inquiry, the President on Thursday called on China to investigate former Vice President Joe Biden's business in that country. Separately, the House interviewed the former special envoy to the Ukraine, Kurt Volker. He shared text messages in which the top diplomat to Ukraine said,
"I think it's crazy to withhold security assistance for help with a political campaign." These text messages pay foot service to Democratic lawmakers' contention there was a quid pro quo.

House Minority Leader Kevin McCarthy resisted this characterization. He has contended that the House must vote to authorize an impeachment inquiry, instead of pursuing such an end through various committees. This was the case in the impeachment process with Presidents Bill Clinton and Richard Nixon.
The House hopes to subpoena the White House for documents related to their ongoing inquiry, and has subpoenaed Rudy Giuliani, the President's personal lawyer, Vice President Mike Pence, and Secretary of State Mike Pompeo.