The Piedmont volleyball team clutched a home opener 3-2 win against Truett McConnell for the second year in a row last Tuesday evening. Piedmont opened with a dominating 25-13 set inside Cave Arena, with junior Alina Roberts tallying six kills to kick off the match.
"It's definitely so much fun getting to play in front of family and the fans, especially when the game gets so good," Roberts said. "The stress and nerves were definitely there, but I think I can speak for us as a team and say that we know when to take some deep breaths and when to let loose a little."
The Bears bounced back to take the second set 25-20, with a tenacious back-and-forth battle fought by the Lady Lions.
Piedmont then took a 2-1 lead in the third with a 25-23 win after trailing 21-17 late in the set.
The fourth set was claimed by the Bears 25-20, with the deciding factor of the match being the final set.
At the start of the fifth set, the Bears held a 6-3 lead, and with Coach Jamie McCormack rallying the Lady Lions, they were able to claim a victory.
"I think we recognized our weaknesses early on in the match, and being able to adjust to those as quickly and as best we could was what carried us through until the end," Roberts said.
The Lady Lions accounted for multiple players having outstanding performances, including three returners and one freshman.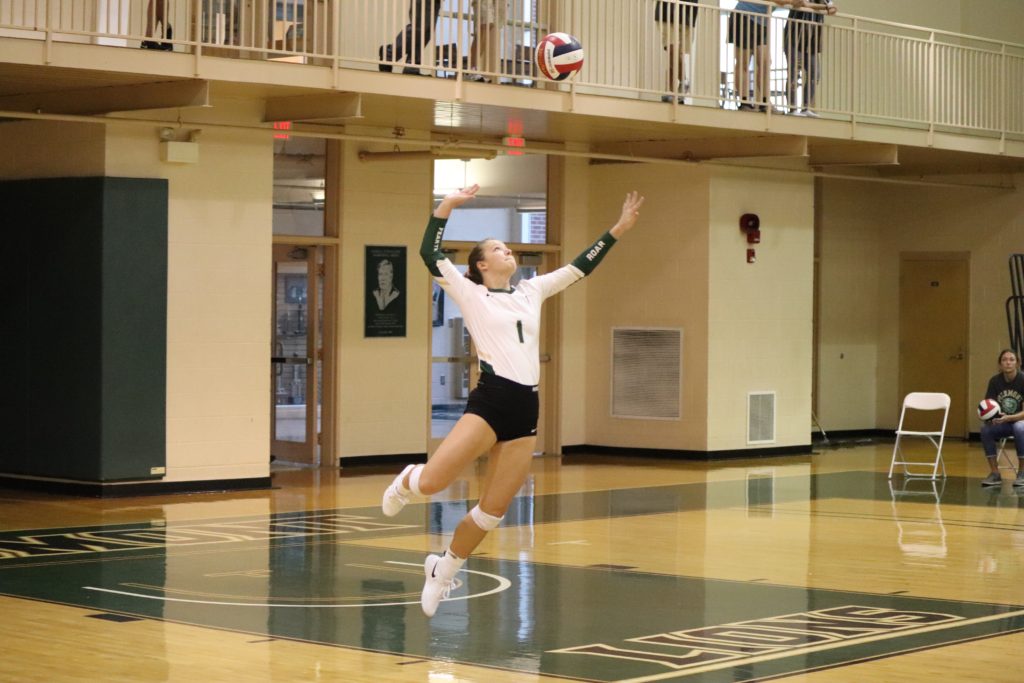 Alina Roberts led the team with 17 kills, while senior Erica Balkcum added 16. Junior Jessica Beil had 26 digs and Jenna Wendel had 49 assists to go along with 14 digs. Freshman Hannah Chadwell added to an impressive start to her college career with three blocks.
This past weekend, the Lady Lions hit the road for tournament play at the Roanoke College Maroon Classic in Salem, Virginia. On Friday, Sept. 6, the Lady Lions dropped a pair of contests, including a down-to-the-wire 3-2 run against Hollins University and a 3-0 tournament opener loss to Bridgewater. However, Piedmont recorded 10 blocks between the two matches.
To finish action at the Roanoke College Maroon Classic on Saturday, Sept. 7, the Lady Lions nearly mounted a comeback in the third set, but ultimately lost 27-25.
Alina Roberts led Piedmont with eight kills while Lainey Choiniere posted 14 digs.
The Lady Lions return to action Saturday, Sept. 21, with a tri-match inside Cave Arena as they host Averett and Reinhardt.