EDITORIAL: In Memory of Anna MacKenzie Whitlock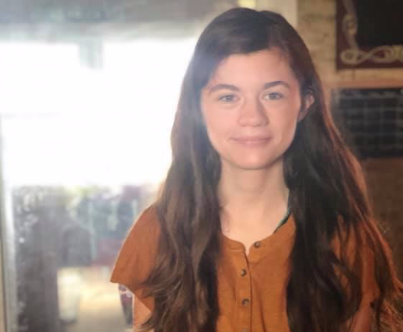 With heavy hearts we mourn alongside you, the freshman class and the rest of our Piedmont family, over the loss of Anna MacKenzie Whitlock.
Anna was described by her friends as shy, but the most caring person they had ever met. She loved the Atlanta Braves and was excited to be a mass communications major. Her four days at Piedmont were said to be the happiest days of her life. She felt as though she belonged here.
In the Swanson Center, we mourn for a piece of us that is missing. The halls and classrooms feel emptier without her in them. She leaves behind an adoring family with a brother and three sisters.
It should not be this way. College is for becoming who you are and it is easy to see the fault in humanity in these moments — the fragility of the human experience. But we also see the good in people; the good that comes in our little college town tucked away in the foothills of the North Georgia mountains.
Together we have shed tears of grief and heartache, we have bolstered each other up and leaned on one another. We have turned to our professors and our professors have turned to us. We feel the pain our fellow students feel, but we also share in each other's triumphs. We laugh, we celebrate, and we cherish the relationships we have built here.
It is for that reason that we mourn hand in hand for a Lion gone too soon. It is a stark reminder that we are not as invincible as we feel in the long days and late nights of undergrad.
Anna was an artist, an actress and a dancer. She enjoyed karate and was an avid Marvel fan. With her new chapter of life cut far too short, we will carry on in her memory. Kierkegaard said, "The most painful state of being is remembering the future." So we urge you, fellow Lions, to smile amongst one another as you remember our sweet friend as she was, take heart in her family and friends knowing she is now living with her Lord, Jesus Christ, whom she loved so much, and make the most of every moment we are given together. 
Visitation for Anna will be held on Monday, Aug. 19 from 6-8 p.m. at the Acree-Davis Funeral Home, 90 S Pond St., Toccoa, GA 30577. Her parents ask that attendees wear superhero themed apparel.
The funeral will be Tuesday, Aug. 20 at 2 p.m. at Toccoa Creek Baptist Church Cemetery, 1635 Falls Road, Toccoa, Georgia 30577.
Counseling services are available to all students, staff and faculty in the Student Success Center (Lane Hall) by appointment, and in the Office of the Campus Minister by appointment or drop in.
The editorial this week was written by the Editorial Staff of The Roar in memory of Anna MacKenzie Whitlock.