Inspirational Women in Communication Panel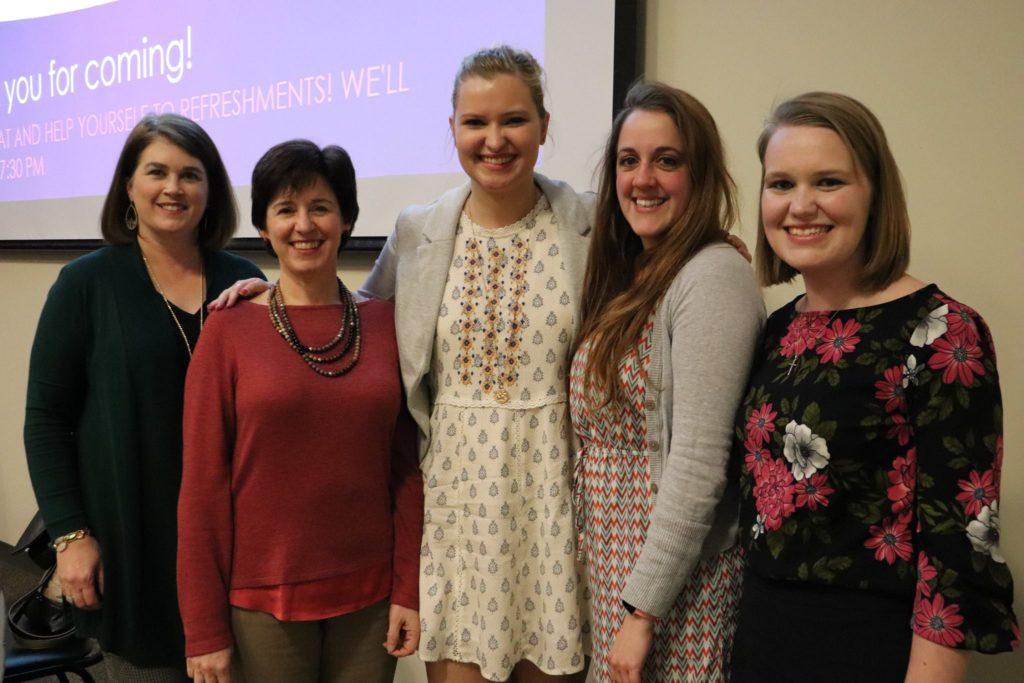 On Thursday March 28, students from all different majors gathered in the Swanson Center for a discussion panel featuring three different women working in the communication field.

The panel was organized by senior mass communication major Olivia Morley for her capstone project that has centered around women in communication. Morley got in contact with three women who worked in different fields of communication, ranging from public relations, freelance journalism and video journalism. The panel was moderated by former Piedmont professor Jennifer Arbitter.

Piedmont alumnae Megan Morris participated in the panel. Morris graduated from Piedmont College with a degree in mass communications and began working as a reporter for the Clayton Tribune, a weekly newspaper in Rabun County. While working there, Morris received several awards from the Georgia Press Association, including second place in Investigative Reporting. In August 2016, she began working at Rabun Gap-Nacoochee School, where she serves as Director of Marketing and Communication.

Also on the panel was Stacy Simon. Simon began her career in 1986 as a video journalist at CNN Headline News and would go onto work as writer, copy editor, producer and eventually executive editor. Simon left CNN Headline News and began working as a professor at Piedmont College in 2002. While at Piedmont, Simon taught media writing, copy editing and also served as the advisor for the student newspaper. In 2011, Simon began serving as the Senior Editor of News at the American Cancer Society's Global Headquarters in Atlanta.

The third woman on the panel was Carolyn Crist. Crist is a graduate of UGA and has worked as a freelance writer. Her work has been published in many different publications, including AARP, Atlanta Journal Constitution, Atlanta Magazine, Georgia Magazine, Men's Health, Runner's World, U.S. News & World Report, Wired. Crist has also worked as a health and medical writer for Reuters news wire service. She has a master's from UGA in health and medical journalism and works as an adjunct professor at the Grady College School of Journalism and Mass Communication, teaching a wide range of journalism classes.

Around twenty students attended the panel, the majority of whom were mass comm students.

"The panel that Olivia put on was really interesting and informative." said junior mass communication major Nathan Blackburn. "What I really liked about it was that you could tell she put thought into who she selected. Each woman had ties to not only journalism, but piedmont, and overall small town journalism. This wasn't just another deliverable for Olivia, it was a panel that meant a lot to her, and that showed that night."