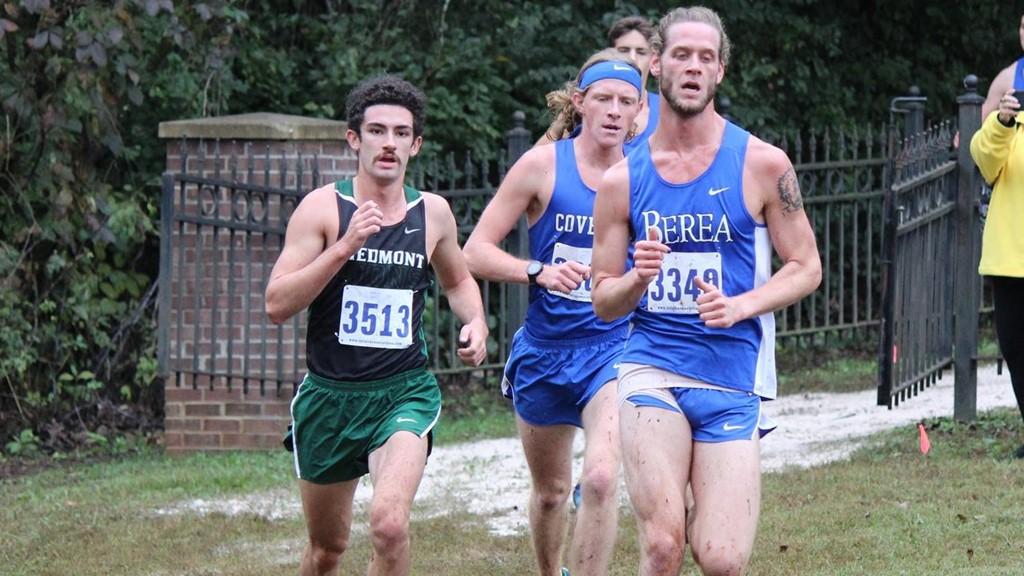 As your competitor is slowly nipping at your heels, you realize that this is when you have the chance to decide—give up and accept defeat, or push through the exhaustion, cramping muscles and pounding temples. Piedmont College athletes show their dedication and mental toughness by always choosing to push through the adversity in any race they face.
Piedmont College's men's cross country team placed fourth in the USA South Championships, as freshman Connor Moranos led the Lions in his first postseason race. Moranos has shown improvements in his times over the past four races he has competed in, and is aiming for a new personal record at regionals. "It has been such a rewarding experience," said Moranos. "I have learned many things that I wouldn't have learned anywhere else."
The Lions will be returning to action on Nov. 10 to compete in the NCAA Regional Championships in Rome, Ga., in hopes of a successful outcome.
All-USA South runner Bryce Griggs spoke about his thoughts for the upcoming meet. "Although fourth in conference isn't where we wanted to be, I still think we are going to get faster," Griggs said. "We just have to adjust to other teams getting faster, as well. I believe we are capable of placing better than we did last year while chasing personal records."
With both the postseason in view and placing third in the USA South Championships, the Piedmont women's cross country team is prepared to win at regionals, too.
"We are definitely going to be an underdog team because of our small numbers, but that means it makes us the hunters instead of the hunted," said junior runner Analee Bradach. "Our women's team this year could potentially be one of the best teams we've had, and small numbers won't be leaving us out of the competition."
The men and women's cross country teams aren't finished with their season yet and have big plans for the future. The Lions are ready to put their endurance to the test, while accomplishing their goals to finish out the season strong.