Leading Lion: Men's Lacrosse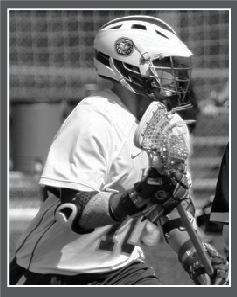 Nick Green
Sophomore, business major
High School: Harrison High School
Position: Midfielder/attacker
Hometown:  Kennesaw, Ga.
Experience: I have been playing for 12 years.
What are your pregame rituals and superstitions?
I say the Lord's Prayer and have been saying it for the past 6 years before every game. I don't have any superstitions.
Why did you choose PC?
I wanted to help start a new program.
What has been your greatest memory on the team?
Hanging out with my teammates, but, more specifically, singing "Wagon Wheel" on the bus to games.
What is your greatest personal achievement?
I have 20+ brothers that I didn't have before.
What is your personal goal for this season?
I want to help my team mates get better and play for the team.
During the 2011-2012 season, Green scored 23 points for the Lions on 48 shots with a shot percentage of .354. He also had 37 shots on goal. This season, he has already added six points for Piedmont with 20 shots and 13 shots on goal.