Let's Eat: Trader John's Grille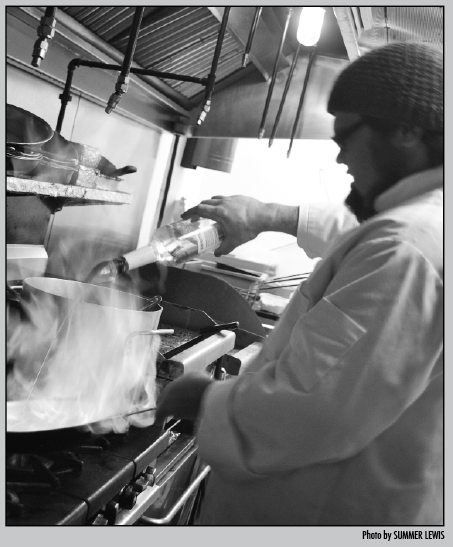 By EMILY CLANCE
Copy Editor
You don't have to travel far from campus for good seafood – Trader John's Grille is located just a few minutes away on the square in Clarkesville. 
My first impression of Trader John's was how quiet and laid-back it is. The atmosphere is very relaxed and makes the restaurant a good place to go after a long day. 
It's clean, too – the light literally shone off our table – and decorated with a nautical theme fitting for a seafood restaurant.
Our waitress was friendly and quick to take our order, and never let our drinks get low for long. Other staff members, too, were just as friendly with guests at their tables and at the restaurant's bar.
Trader John's offers everything from salads to sandwiches, steaks to seafood, all with a variety of sides. My friend ordered the pasta primavera, while I got the shrimp and grits.
The food arrived quickly and came with two warm garlic cheese biscuits. My shrimp were grilled to perfection and covered with Cajun spices, and the jalapeno cheese grits added to their spice. 
The dish was delicious and filling, as was my friend's. My only complaint was that it was gone too soon.
Trader John's offers desserts as well, such as key lime pie, New York-style cheesecake and chocolate cake with caramel frosting. 
The cake was a little on the dry side, but the thick layer of frosting made up for it. The only reason some was left on my plate was because my dinner had filled me up.
If you're looking for a new restaurant to try for a night out, give Trader John's a shot. 
It's not an especially unique dining experience, but the food is great and affordable. 
With a relaxing atmosphere, quick service and even free wifi, it's a great choice to try for lunch or dinner.