Georgia initiates college tobacco ban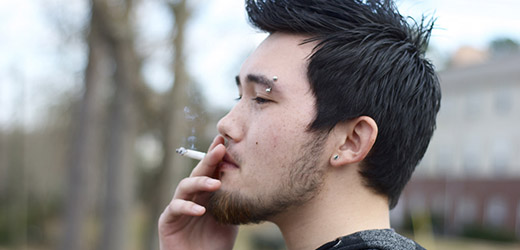 BY MANYI ENO, Co-Opinions Editor
In January, the Georgia Board of Regents (BOR) discussed a proposal to produce a statewide law banning tobacco at 31 public colleges in the state of Georgia.
According to the Associated Press, the law "would prohibit faculty, students, staff and even spectators at sporting events from smoking or using smokeless tobacco in both indoor and outdoor parts of college campuses."
The Athens Banner Herald reported that the policy would tighten anti-smoking policies at campuses such as the University of Georgia, which has prohibited lighting cigarettes within 35 feet of building entrances since 2011.
As of Jan. 2, at least 1,182 college or university campuses in the U.S. have adopted smoke free campus policies that eliminate smoking in indoor and outdoor areas across campuses including residences, according to the Americans for Nonsmokers' Rights Foundation.
Piedmont became a tobacco free campus in 2007.
Stated in the Student Handbook under Other Student Policies, Piedmont is a tobacco-free campus that "recognizes the health and safety hazards of using tobacco products. College properties have been designated as tobacco-free environments and the use of tobacco products on college property is strictly forbidden."
President James Mellichamp said that the decision to make Piedmont a tobacco-free campus was made by former President Ray Cleere and staff at that time. It was also approved by the Board of Trustees.
"It was done because the college believes that the health and safety of students is important in a community such as ours," Mellichamp said. "Many of our peer institutions, private colleges, not public, have had similar policies in place for as long or longer than Piedmont."
Piedmont students are allowed to smoke in public areas like the Demorest Park. One student who is not a smoker, junior theater education major Kallie Robinson, says her friends who smoke find the campus being tobacco free an inconvenience.
"It's kind of their own life decision, so it doesn't affect the other people as long as they don't smoke around them," said Robinson. "But I can understand why because second-hand smoke is such a health risk and it is also a matter of keeping the campus cleaner; with cigarette butts being everywhere is obnoxious. I think they're [BOR] trying to move towards a healthier outtake."
According to the Chattanooga Times Free Press, the Board of Regents were scheduled to vote at the February 11 and 12 meetings.
If the law is passed, it will go into effect on July 1.