Sweethearts versus Sweet-tarts
By JESSICA OWENSBY
Satff Writer
Roses are red. Violets are blue. Are you a sappy, hopeless romantic? If so, this is the week for you. 
This is your time to shine. Go spend your last dime on a teddy bear and a heart full of chocolates. 
Are you the lonely single type that thinks this holiday is the dumbest thing ever? 
Well, this week is for you, too. You can make that reservation for one and enjoy your independence. Then, go dance around all the couples and laugh at them because you are the one that is doing right. You're not tied down to anyone. 
No matter which category you fall into, you still have to live through that special day. Here are our campus picks for those cutest couples and cutest singles, too. 
Whether your relationship is serious or casual, or the closest thing you have to a significant other is your pillow, take control of your Valentine's Day. If you are going out, make it the funniest Valentine's Day ever. If you're staying in, just tell yourself it's completely by choice. 
Either way, eat some chocolate, watch a tearjerker, and enjoy your Friday night.
Katie Sailors and Patrick Steck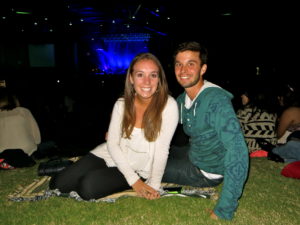 Senior marketing major Sailors and senior international relations major Steck met in 8th grade and played tennis on their school team. They have been together for nine years now and still play tennis.
Love at first sight? "I would say no, because we were so young. We had no idea what love was in the 8th grade," said Sailors.
"It was just a little 'check yes or no' relationship in the start. I guess we just got lucky that it turned into more."
Anthony Wright and Abbe Sutton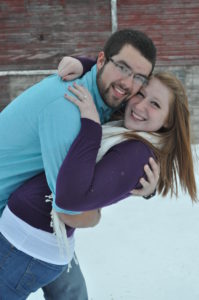 Senior chemistry major Wright started dating Sutton, a senior nursing major 11 months ago and got engaged last Dec.
Favorite characteristic? "Anthony is one of the kindest people I have ever met. He would be willing to give up anything for me just to know that I am happy," said Sutton.
"He also has a great sense of humor. One thing that I respect about Anthony is that he never allows his schedule to get too busy for our relationship."
Wright said, "My favorite characteristic about Abbe is how she can read me so well, and she knows me well, too."
Ryan and Perry Franklin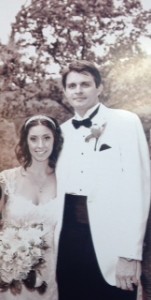 Franklin is a history teaching fellow here at Piedmont. He and his wife got married 16 months ago and have been together for five years.
Favorite characteristic? "She's very positive," said Franklin.
"My parents call her 'Sunshine,' and whenever she's in the room, you definitely feel good."
Best gift he ever gave her? "An engagement ring," said Franklin.
Best gift he ever recieved? "Her saying yes," said Franklin.
Robert Williams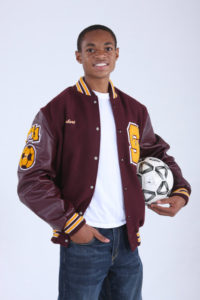 Single guy and junior engeineering physics major Willams is a free agent this Valentine's Day.
"It's a holiday for couples, if you are not with someone then, like for me, it doesn't really have any implications," said Williams.
Any plans for the big day?
"I don't have any plans. And I don't even know [on] what day the holiday falls," said Williams.
"So it will probably be just another day for me."