Piedmont College Golf looks for a hole-in-one season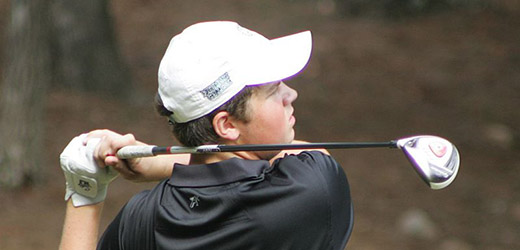 By JESSIE OWENSBY
Staff Writer
It's time to head to the driving range as the spring golf season is about to be underway. 
The Lions finished their fall 2013 season with the lowest round of 72 scored by sophomore William Jarrard. The Lions ended their fall season with a fifth place finish at the Maryville College Invitational. Freshman Jake Forbes played a successful first season with a low score of 73 for the season. 
"As a team, we had a couple of good show ups and I think we'll be able to capitalize this semester," said Forbes.
Forbes personally plans on improving the spring season by "practicing on trying to have back-to-back good days." The Lions will drive their first ball of the season on March 1 at the Calloway Collegiate at Calloway Gardens.
The Lady Lions wrapped up their fall 2013 season at the Chick-Fil-A invitational with an 11th place finish. The low scorer for the season was senior Katarina Hodge, who scored a 74, two over par, in the third round of the NCAA Division III Fall Preview. 
"We have a pretty young team and there will always room for improvement, but I personally believe we did pretty well this fall," said Hodge. 
This season, the team looks to improve their standings in the USA South Conference. 
Hodge said, "We just got some wonderful practice equipment set up in the gym that we can use to get lessons from our coaches when the weather isn't nice enough."
 They will tee off their Spring 2014 season with the Coosa Invitational hosted by Berry College on March 3.