The guide to internships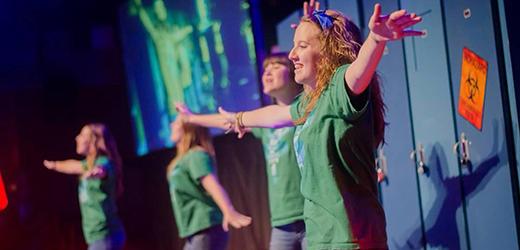 BY SARAH SMAGUR, LIVING EDITOR
Internship season will soon be underway for college students all across the nation. Many students find themselves asking the question: is an internship right for me?
According to the Wall Street Journal, the answer is yes. The study conducted by the WSJ at the end of last year concluded that over one-third of students who complete an internship in college end up working for the same company upon graduation.
The question for many students is whether or not a paid internship is better than an unpaid one. A 2013 survey conducted by the National Association of Colleges and Employers showed little percentage difference between students with unpaid internships and those with paid internships when it came to getting a job after college.
The survey revealed that 63.1 percent of students with paid internships received at least one job offer, while only 37 percent of students who had an unpaid internship and 35.2 percent who had no internship experience were offered a job upon graduation.
The survey included responses from 9,215 seniors who were earning a bachelor's degree and was conducted for three consecutive years, according to the Association's website.
Junior mass communications and theatre double major Shelby Whitehouse encourages students to look online for internships or in their hometown.
"I spent the summer at a Christian camp, Camp KidJam," said Whitehouse. "I was the dance captain and I got to spend time with some of my best friends. I got to worship, teach and dance, which are my favorite things."
Internships provide students many an opportunity to gain real world experience while still seeking an education. But there are factors that drive students away from internships.
Here at Piedmont, you are able to receive course credit for an internship. In order to receive credit, you must register for the internship class in the semester the internship is completed.
"I worked for Superior Research which is a marketing research firm in Atlanta," says senior business and marketing major Katheryn Knarr. "I was able to assist with focus groups and data collection. I really enjoyed it and learned a lot about how a focus group facility works. Marketing research is what I want to do as a career and I learned what all I would need to do in order to be successful."
Piedmont also offers assistance in finding internships. They are a member school of the Disney College Program, where students take a semester working at Disney World in Orlando, Fla. and gain college credit. The school also has affiliations with Germany, and many students have found internships outside the country with help from Piedmont.
The office of Career and Personal Counseling has set up a Twitter dedicated to helping students find jobs/internships. You can follow them @PCCareerBoard to find postings of local and national opportunities.
Knarr was able to particiapte in two internships during the summer of 2013.
"My second internship was with the Georgia Conservancy, and I assisted with developing a new marketing campaign and conscripting press releases," said Knarr.
Gaining as much experience as possible before entering the workplace is the key to an internship.
"Working two internships was definitely a hard task," said Knarr.
"However, I was able to learn time management skills and gain valuable experience."
Many graduate programs across the country look to internships as a condition of acceptance. Jobs after college tend to do the same. Ideally, an internship will help you to figure out what it is you would like to do, while gaining real-world experience and insight.
Internships will provide you work experience which is directly related to your major. Even if you find an internship wasn't for you, it can teach you valuable "soft skills" such as communication, basic office tasks and professionalism ,which all companies look for.
"Ultimately my internships gave me a glimpse at what I will someday be doing," said Knarr.
"They taught me life skills that I'm sure I will utilize in the future, and assisted me towards creating a well-rounded resume."