Smagur attends acclaimed conference at West Point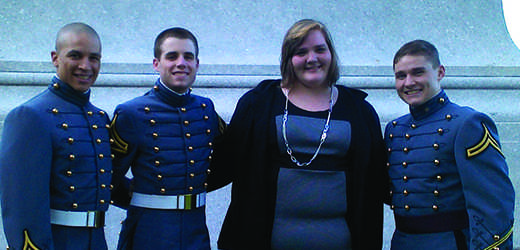 By: JESSE SUTTON
News Editor
From Oct. 30 to Nov. 2, junior mass communications major Sarah Smagur acted as Piedmont College's delegate to the Student Conference on U.S. Affairs (SCUSA) at West Point Military Academy.
Piedmont has been invited to SCUSA for the past ten years.  This year, delegates from 34 states, 90 universities and over 16 countries attended the event.
According to the invitation, SCUSA is "the largest, oldest and most prestigious undergraduate conference of its type in the world… The student delegates and cadets debate and formulate policy recommendations that realistically model American strategic responses to significant national and global challenges."
Smagur said the event consisted mostly of discussions, beginning with a panel discussion with six experts including the senior executive from Google and an employee of the U.S. Department of Defense.
This year's theme was Navigating Demographic Flows: Populations, Power, and Policy.
"The main theme was demographics, and then we had different topics within that. So, my topic was International Political Economies," Smagur said. "We talked about the [U.S.] economy, how the United States can do better and what we can do to help the world."
After the discussions, each table was required to write a paper about the United States and how it relates to their topic. The papers were then submitted, and the best paper will be published into an academic journal.
"Overall, [this conference] helped me because I learned a lot about how the world works interchangeably and how [the United States] trades with others," Smagur said.
Smagur said she thinks Piedmont students should continue to be involved in this conference.
"I met people from all over the world," Smagur said. "It's a good opportunity to not only meet people and network… but it also helps get a new perspective."