Men's soccer posts first conference win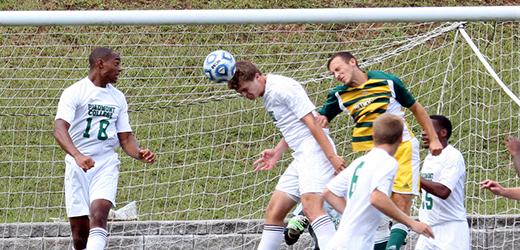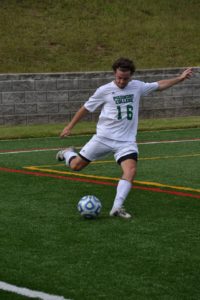 By: Alexandra Smith, Sports Editor
The Piedmont College men's soccer team had their first conference win against LaGrange College.
The Lions controlled much of the first half with forwards Justin Whitaker and Vincent Thomas putting shots on frame. Their break didn't come until halfway through the first half. Thomas was brought down in the box. He followed up his saved penalty kick for the first goal of the night.
"Scoring first definitely gave our team great momentum and helped project us to score another one later in the game to give us the win," said Thomas. "I definitely can't do it on my own, so I attribute a lot of my success to my teammates."
In the second half, both teams came out quick, putting shots on goal. Once again, the Lions took advantage of a LaGrange error by taking a corner kick. Thomas once again capitalized on opportunity and finished the kick by Whitaker for the goal that would eventually become the game winner.
"Winning a conference game gives us more confidence as we are preparing to take on more teams in the conference," said Thomas.
The Lions win on Tuesday night puts them at 3 and 7 overall and 1 and 2 in USA South conference play. The Lions are preparing for their next match against local rivals Toccoa Falls College. The game is set for Tuesday Oct. 8th at 7:30 p.m. at the Walker Athletic Field here at Piedmont College.