PC merges with Lillian E. Smith Center, Foundation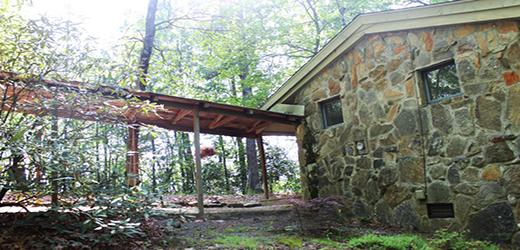 By: FLETCHER DEAL
Contributing Writer
Recently, Piedmont College approved a merger between the college and the Lillian E. Smith Center in Clayton. The center is named for Lillian E. Smith, a noted author who lived there before she died in 1966.
As a result of this merger, Piedmont will take on the operation of the center as a retreat for students, and the transfer will include an endowment fund along with the literary rights to Smith's works.
President James Mellichamp said this merger was of no cost to the college.
"Piedmont has received the [Lillian E. Smith] property… as a result of discussion and negotiations between our two organizations," said Mellichamp. "It was an outright gift to Piedmont with no cost involved other than for routine legal documents."
Nancy Smith Fichter, former president of the Lillian E. Smith Foundation, discussed the need for the center to find a larger entity to run the center.
"For some years the Lillian E. Smith Center [a part of the foundation] has been searching for a larger entity to which to transfer the Foundation/Center in order to preserve and develop it for the future," Fichter said.
"Piedmont College has all the aspects we looked for; it has a strong sense of social justice and a high regard for transformative education and the arts. We are delighted that the mission will be in such good hands."
This merger has also brought the dissolution of the foundation of which Fichter was president.
"The Foundation will not continue in the future," she said. "President Mellichamp has graciously asked the Foundation's current Board of Trustees to continue on as part of his Advisory Council. The actual site of the former camp is the site of the center and that will be under the management and development of Piedmont College. The college has acknowledged its desire to keeping the historical nature of the site intact and maintained."
Piedmont has strong plans for the center, engaging with a private consultant to develop a strategic plan for the college's use.
"There will undoubtedly be some small amount of development required in order to use this on a larger scale," Mellichamp said. "But you can certainly envision the possibilities of having a recreational and retreat center for PC students and student organizations, faculty and staff.  That would be our highest priority."
Before her death, Lillian Smith spent time at Piedmont as a student before going to the Laurel Falls Camp for Girls, now the Lillian E. Smith Center.
The center currently serves as an outlet for artists in which the center offers "a place where gifted creative artists and scholars in various disciplines may find the conditions of quiet solitude and privacy in whic to pursue their work," according to the Lillian E. Smith website.
Throughout her life, Smith wrote numerous novels, including "Strange Fruit" and "One Hour."
She also wrote non-fiction novels such as "Killers of the Dream," "The Journey" and "Now is the Time."