Piedmont's improv troupe returns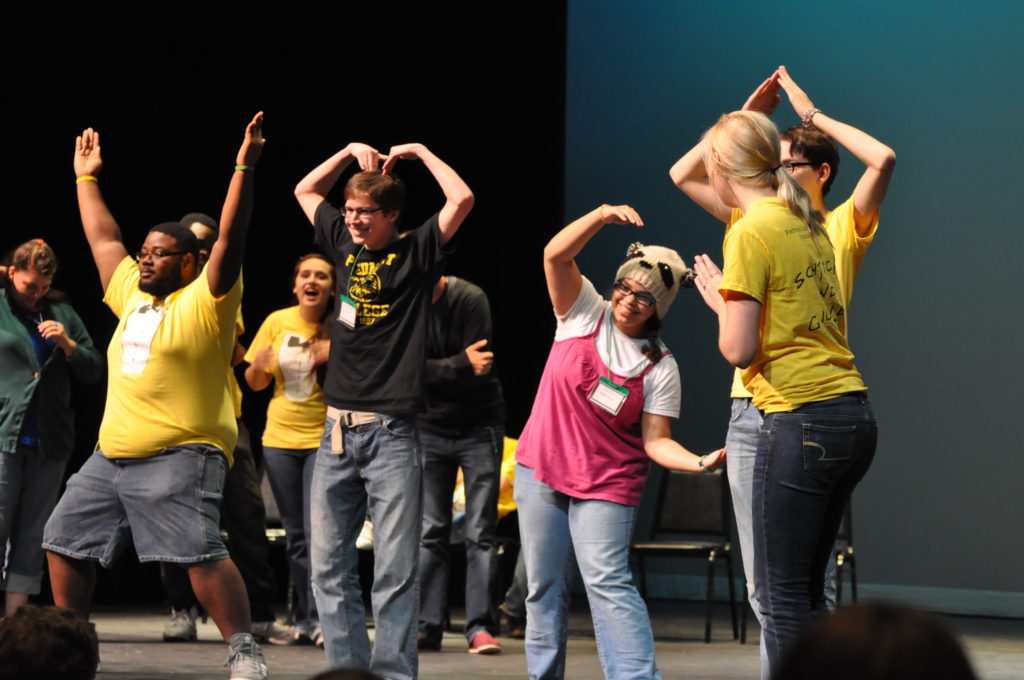 by HILLARY KELLEY, Features Editor
Another year at Piedmont calls for another season of laughs, courtesy of  Piedmont's very own comedy improvisation troupe, Schticks and Giggles.
Each year, the troupe holds auditions open to all students. This year, they have added four  new members to the belly-laugh inducing crew.
"I auditioned for improv not thinking I would make it because, let's be honest, improv is not a strong point for me," said junior theatre major Shelby Meyers. "However, I made the troupe, and I'm looking forward to becoming a more well-rounded actor and making people laugh with my awkwardness."
With new members comes a new chance to form a group dynamic that aims to knock the socks off anyone in attendance of their performances.
"I love all of our new people," said junior theatre major Jacob McKee. "Our group dynamic is really great."
The troupe also has a competitive team that attended a national improv competition last semester. The roster for this part of the group is unknown at this time, as new members could be added for this year's competition.
"My goal is to have fun while on the troupe and also spread that good energy to everyone else at Piedmont," said McKee.
According to sophomore theatre major Ryan Robinson, there will be a lot of Schticks and Giggles activities beginning in October. Currently the troupe is getting to know each other as well as the games they will play.
Last year, the group held performances in The Grill on Georgia Street. They will continue to perform at the new location in the Johnny Mize Center for this season.
The team is also planning their annual charity event, which has raised money for the Habersham County Volunteer Fire Department and the Habersham Homeless Ministry in years past.
The group consists of  senior theater majors Matt McClure, Melissa Rice, Ben Cisse, Chase Weaver, Tamara Rainwater and theatre and mass communications double major Justin Gilleland, junior theatre majors  Monique Leaphart, Tyler Dale, Jacob McKee, Kallie Robinson, Shelby Meyers and sophomore theatre majors Ryan Robinson and Kordai Harris.