By: JESSE SUTTON
News Editor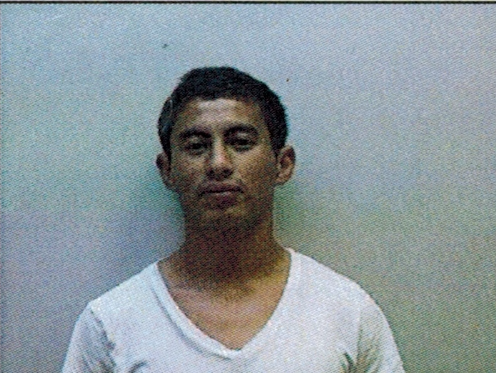 On Aug. 24, the Demorest Police Department responded to a report of underage drinking and the assault of a campus police officer at the Mayflower dormitory.
According to the incident report, Rojelio Navarette, 20, of Mt. Airy, battered campus police officer Jimmy Kratz, 60, of Demorest, who sustained injuries to his left arm.
Navarette was a junior business major at the time of the incident.
Navarrette was arrested on Aug. 27 when he turned himself into the Demorest Police Department after fleeing from campus and Demorest Police on Aug. 24.
He was charged with a felony of one count of battery on a school teacher/personnel.
The bond on Navarette's charges totaled $5,600, and he posted bond on Aug. 28.
According to Piedmont's 2013-2014 student handbook, "no student shall push, strike or physically assault any member of the faculty, administration, staff, student body or any visitor to the campus."
Piedmont's chief of campus police Dick Martin said the best way for students to handle situations involving law enforcement is to "be cooperative and truthful."
"If you're in one of those situations and you find yourself caught, [it] doesn't do any good to give the officers a hard time or deny," Martin said. "If you're caught, you're caught."
"Being uncooperative is never a good thing to experience when you're on the enforcement side- myself, [Residence] Life or the police," said dean of students, Drew Davis. "It all goes downhill from there."
At Piedmont, Navarette was a forward on the men's soccer team.
He started in all of the Lions' 18 games last season, adding one goal, 31 shots and 12 shots on goal.
As of Sept. 8, he was not listed on the soccer team's 2013-2014 roster posted on the athletic website.