The fair comes to Habersham: a fun opportunity for Piedmont students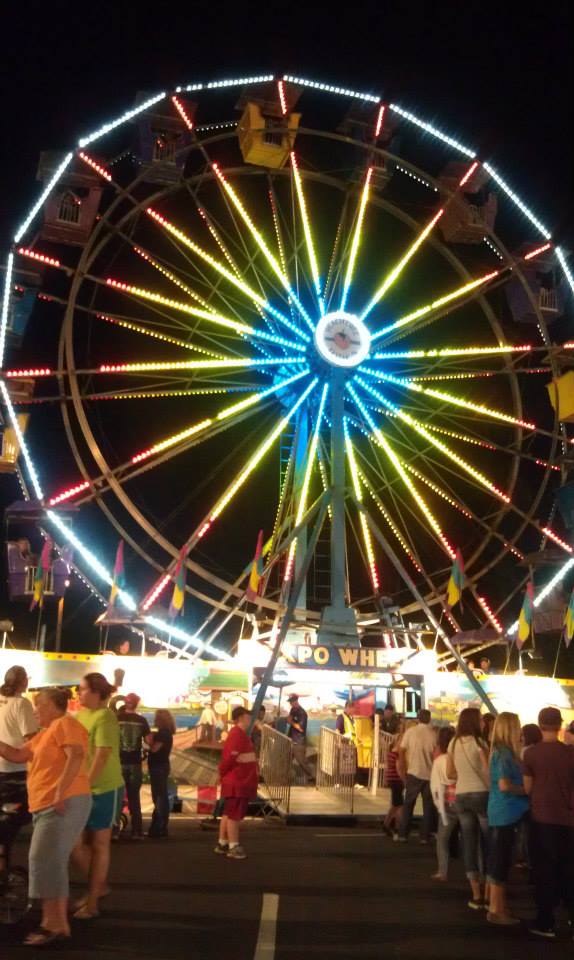 by Alexandra Smith, sports editor
The smell of cotton candy and popcorn floats through the air as you walk through the gate. Music from a local band fills the air left that is not being occupied by children's babble and screams from the rides.
The Chattahoochee Mountain Fair is located at the Habersham County Fairgrounds from Sept. 6-14. The fair includes vendor booths, a rodeo, livestock competition, rides and a pageant.
The entry fee for adults is $5, and once you are in the fair you can pay for tickets or a wristband to go on rides. The armband for unlimited rides costs $18.
There are vendors set up in the covered area on the fairgrounds and include anything from homemade crafts to churches. The covered area also houses the local bands and performances throughout the night.
On Friday, Sept. 6, and Saturday, Sept. 7, the fairgrounds hosted a rodeo and horse show. The competitions included bull riding, bareback horse riding and trick riding. It was as entertaining to veterans of the competitions as it was to those who had never experienced the rodeo before.
The rides' neon lights lit up the mountain sky. There is a roller coaster that consists of a 360 degree loop and spins you upside down. Other rides throw you, spin you and play with the laws of gravity. For the weaker stomachs, there is a Ferris Wheel and carousel, both of which are open to all ages.
The fair has plenty to do, but the food takes the cake. About a dozen vendors are set up in booths and food trucks, seling everything from the typical hot dog to food from the local Mexican restaurant El Jinete. The food was fairly priced and had snacks from $1 to dinners as much as $9.
For a college student, the fair is a great event. There were many families there and it was a great community event. There was something for everyone to do.
If you are looking for a nightlife scene, look
elsewhere, but if you enjoy family and community events and love some good fair food, the Chattahoochee Mountain Fair is a great event to attend.
Catch it before it rolls out of town on Sept. 14.