How to make the most of your Piedmont dorm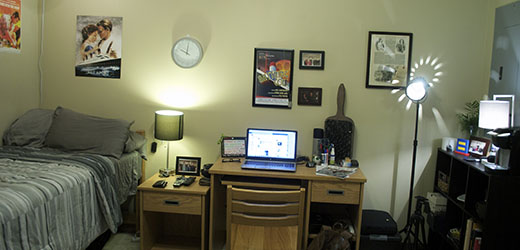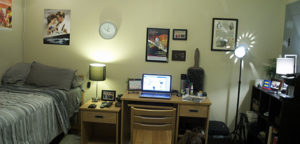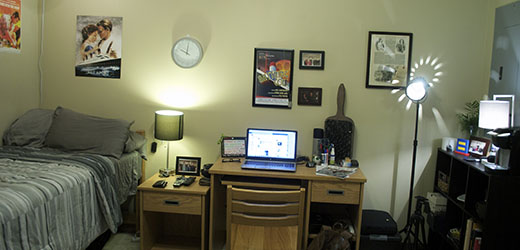 BY NJOKI COLEMAN
It's a new school year, which means not only new classes but also a new space. When it comes to decorating your new dorm room, it's almost like approaching a blank canvas. Knowing how to approach that empty dorm room can be difficult, but it's not impossible.
When it comes to choosing how you want to decorate the space, you should first develop a style. Find out what it is you like first and work your way around that. Pintrest is good resource to see what you like, because it is full of a variety of options on home décor.
Senior theatre major Tamara Rainwater said: "Surround yourself with your favorite things. Make sure you have things that make you happy."
Lighting has a huge influence on creating a homey atmosphere in a dorm room. Rainwater said, "Don't use overhead lighting. Get ambience lighting."
Senior mass communications major Fletcher Deal said, "Add table lamps, floor lamps and/or Christmas lights to create warmth that florescent lights just can't do."
Senior mass communications major Danielle Morgan said, "I surround myself with inspirational quotes that I know will get me through the year."
A quick way to create a homey dorm room is to cover up the bare walls. The solid bare walls tend to be plain and dull.  Rainwater said, "Try Ross, TJ Max, and/or Marshalls for great and not so expensive decorations."
Thrift stores are also a good place to look to find vintage decorations. "Never underestimate local thrift stores for a cute and thrifty find," Rainwater said.
If you are a do-it-yourself person Morgan said, "Make collages by using pictures of friends and family."
Creating a homey  atmosphere in a dorm room is not as hard as you think. It just takes some time and  effort.