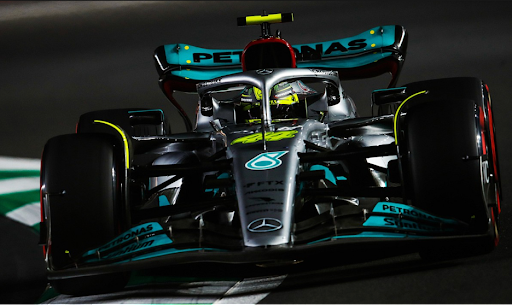 Motorsport championships such as Formula One and IndyCar are very popular worldwide. While this is the case, these racing championships along with NASCAR still struggle for consistent attention in the United States. Competing with the NFL, NBA, MLB and the NHL for attention is not an easy task, and drivers have suffered to garner popularity. 
Lewis Hamilton, a Formula One driver for Mercedes, is an exception. The most decorated driver in the history of the sport and seven-time World Drivers' Championship winner, Hamilton is still more known for his impacts off the racetrack. In countries such as the United Kingdom and Italy, Hamilton is looked up to as a role model. In America, however, there are still a large number of sports fans who have never heard the name Lewis Hamilton. 
In a recent article published by Sports Illustrated, former Mercedes and current Alfa Romeo driver Valtteri Bottas has opened up about the mental health issues he has developed throughout his long and successful career. Bottas, a 10-time race winner and a fan favorite, says he recently developed an eating disorder and has also become addicted to his training regimen. 
"Formula One: Drive to Survive" is a popular documentary series on Netflix that details the ins and outs of a Formula One season. Since the premiere of this series back in 2019, attention has grown astronomically, especially in the United States. In this documentary series, drivers and team officials are interviewed as the series documents the previous season of the Formula One World Championship. 
 High-level motorsports can be very dangerous. Because of the mentality drivers in Formula One and IndyCar have been forced to adopt, they can be viewed as some of the most mentally strong athletes in the world. Along with the lack of job security and grueling racing conditions, a racing driver's mentality can be compared to a fighter pilot in the military. 
 NASCAR's popularity in the United States has always been high, but motorsports' attention continues to take a back seat to other sports in America. While progress has been made, media coverage can be a valuable tool to continue to shrink the discrepancy between motorsports and other sports in America in terms of popularity.