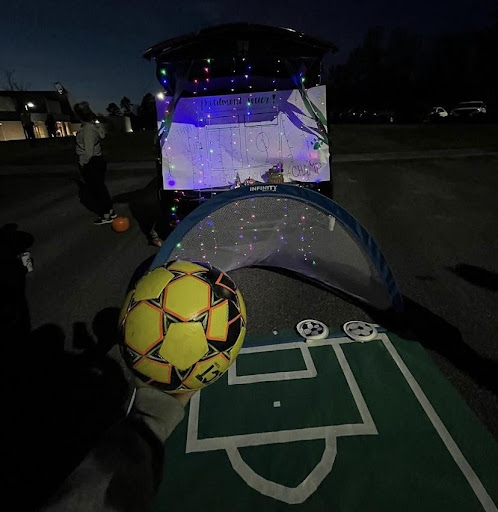 On Monday Oct. 30, Piedmont's Resident Life is hosting a Trunk-or-Treat for the local Habersham community. The event will start at 6 p.m. and last until 8 p.m. in the Swanson Center parking lot.  
This event allows for a fun and safe trick-or-treating environment for Demorest families and businesses. Students, staff, and faculty are highly encouraged to bring their friends and families to the Trunk-or-Treat to be a part of the fun. 
Currently, there are 12 on-campus groups signed up to host a trunk. Piedmont participating organizations include PEACE Club, Pride Alliance, Chi Alpha Sigma, CAB, TEAM Piedmont, Zeta Tau Alpha, NSSLHA, Yearbook, Village RA Team, Mystic RA Team, Upper Hill RA Team and the CenterPoint RA Team.  
Local businesses and organizations are also welcome to host a trunk. There are currently over eight businesses attending the event, six of which are hosting themed trunks. Some themes to expect are Alice in Wonderland, Barbie, Candyland, Minions, Wizard of Oz, and Super Mario Bros. 
Residence Life is still searching for groups on-campus to host a trunk, so if you are a part of an athletic team or a club, feel free to get some friends together and decorate a trunk for local Habersham families to enjoy! If anyone feels inclined to join the fun in hosting a trunk, or just to donate Halloween candy.
Please contact Alayna Baggenstoss at [email protected]. The deadline to sign up to host a trunk is on Monday Oct. 16.