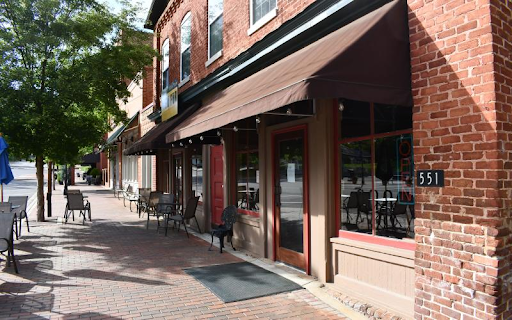 An essential part of campus life is finding activities and places to visit off campus. It can be difficult to find places to go, especially if you do not leave Piedmont often. It can also be difficult to find businesses that give student discounts when they don't advertise the offer.
Here is a list of some places around Piedmont that give student discounts:
Zaxby's: When you order food, show your Piedmont student ID and you will receive 10% off each individual meal ordered. Zaxby's is located at 180 Cannon Bridge Road in Cornelia.

Farmhouse Coffee: When you show your Piedmont student ID at Farmhouse, you will receive 10% off your order. Farmhouse is located at 551 Georgia Street in Demorest, right across from Piedmont University. 

The Axe Armory: The Axe Armory lets Piedmont University students axe throw for $15 per hour. Normal price is $25 per hour. The Axe Armory is located at 121 Hodges Street in Cornelia.

El Patron Family Mexican Restaurant: El Patron gives Piedmont students 15% off when they show that they are a student. El Patron is located at 950 N Main Plaza Drive in Cornelia.

A to Zinc Health Store and Smoothie Bar: A to Zinc gives Piedmont students 10% off when they show their student ID. A to Zinc is located at 204 E Louise Street in Clarkesville.

Casa Bariachi Mexican Grill: Casa Bariachi Mexican Grill does not advertise their discount at all. They said to let them know you are a Piedmont student or faculty member and they will give you a discount. Casa Bariachi Mexican Grill is located at 107 Market Centre Drive in Cornelia.
Here are some other activities and places to visit around Piedmont:
Canyons in the eastern U.S. Tallulah Gorge is two miles long and nearly 1,000 feet deep. Visitors can hike to several overlooks as well as down to the gorge floor for beautiful views. It is $5 to park and 25% off with a military ID. Tallulah Gorge is located at 338 Jane Hurt Yarn Rd, Tallulah Falls GA 30573. 

Helen, GA: A charmed German town with tubing, a mountain coaster and as much food and treats as you can eat. This town is located 18 miles northwest of Piedmont. Helen has incredible restaurants, quaint shops and even mini golfing. Visit Helen at 8016 S Main Street, GA 30545. 

Clarksville, GA: A quaint little strip of restaurants and shops. Clarksville's atmosphere is top tier. With restaurants such as The Attic, Copper Pot and Fresco's you won't be disappointed. Clarkesville also includes cute antique and seasonal shops. This little town is great for grabbing a bite to eat or simply taking a stroll with friends. Visit Clarkesville at 1344 Washington St Clarkesville, GA 30523. 

Clarkesville Lanes: A bowling alley located in Clarkesville. Although they don't do a student discount, they do have cheap deals every night. Monday and Thursday is $3.00 a game, Tuesday is $2.00 a game, Wednesday is buy a game get one free, Friday nights and all day Saturday and Sunday is $4.00 a game. Shoe rental is required but only $3.00. Hours may vary, check their website for details. Clarkesville lanes is located at 583 Grant St, Clarkesville, GA, 30523. 

Sonic Drive-In: After many years of not having a local Sonic, we finally have one back in town. Sonic Drive-In opened their drive-thru only location in Cornelia, Georgia this past August. Although there aren't any known student discounts, Sonic typically has great deals happening. For example, every Tuesday after 5pm, half price SONIC Cheeseburgers are available when you order online or on the Sonic app. Sonic Drive-In is located at 516 441 Historic Highway North, Cornelia, GA, 30531. 
If you know of any additional deals or places to visit, feel free to send them to us on Instagram, @piedmontroar!