Piedmont Symposium 2023 Preview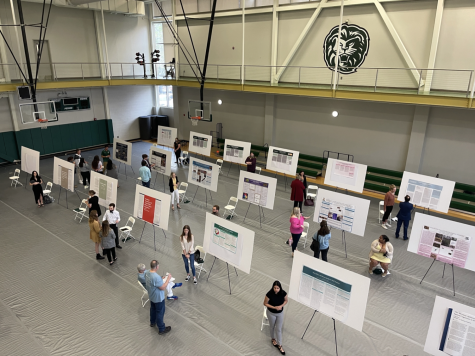 Do knowledgeable and sophisticated topics spark interest? Does learning new things bring excitement? How about supporting friends and classmates? If the answer to even just one of these questions is yes, the Piedmont Symposium is just around the corner, the answer to all of these questions and more.
The third annual Piedmont Symposium takes place on April 12, 2023, and is a day to celebrate and showcase the creative inquiry done by undergraduate students throughout their studies. This year's assembly will feature live delivery formats across both the Athens and Demorest campuses of Piedmont University. A virtual viewing experience is also provided, which will be accessible on piedmontsymposium.com for up to a month after presentations.
"This year's Symposium is already shaping up to be an impressive event as the applications roll in," said Dr. Julia Schmitz, associate professor of biology and director of the Symposium. "I have seen submissions on everything from whooping cough and Tuberculosis to the influence of parental empathy on children's personality traits to a senior art exhibit in the art museum to Piedmont Student Films: Red Carpet Magic."
The beauty of the Symposium is that anyone of any major can apply and look to earn the opportunity to show off personal expertise. The event also serves as a great experience to fill out a résumé and build a portfolio, highlighting all the work done during the course of the project.
"I've presented at each Piedmont Symposium so far, with topics varying from movie analysis, to resources for parents who have a child with a cleft lip and/or pallet, and for this year, I plan to host an information session on over-the-counter hearing aids," said Jaycie Ponce, a senior communications sciences and disorders major. "There is limitless opportunity to the topics you will find on presentation day."
The benefit for everyone involved with the Piedmont Symposium is also limitless. For students, classes are excused on April 12, with the goal being for students to participate and view the presentations throughout the day. It is an opportunity to go to a presentation in another department and learn more about what is happening there. Luckily, the fun does not end with just the students.
"Faculty get to watch their students put all their hard work into action and present in front of an audience, which makes us so proud to watch," says Schmitz.
The experience offered by an annual Piedmont Symposium has proven highly impactful and informative in previous years. Anyone interested has the wonderful opportunity to enjoy the 2023 Piedmont Symposium, both in person and virtually, on April 12.
All information regarding the Symposium can be found on piedmontsymposium.com, and for further questions, reach out to [email protected] through email.