Piedmont's Freshmen Frenzy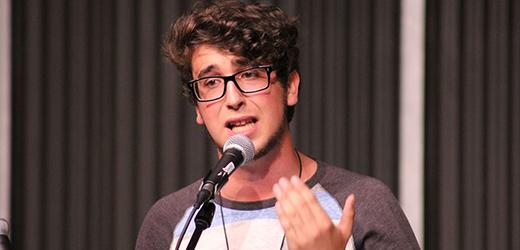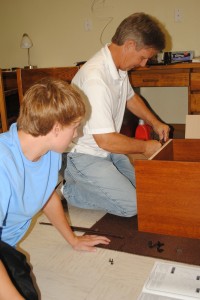 On Aug. 11, Getman-Babcock Residence Hall and Purcell Residence Hall's parking lots were enveloped with the bright green shirts of Orientation Assistants and the smiling faces of parents and new residents.
Most of the 256 members of new freshmen class were moving in.
"Everyone was really nice and cool, and it was everything I expected college to be," said freshman pre-engineering major Andy Houghton as he moved into Purcell Hall.
Freshman had other new experiences in addition to moving into a college dorm. Different Piedmont organizations planned events for the students.
The first night, freshmen attended a social where desserts and mocktails were served just before the annual freshman mixer. A trip to the movie theater to see "We're the Millers," "Percy Jackson: Sea of Monsters" or "2 Guns" was planned as well.
Another event allowed freshmen to choose between a shopping trip to the Mall of Georgia, tubing in Helen or hiking in Tallulah Gorge State Park.
"I enjoyed the hiking trip the best because I've never [gone] hiking before, so it gave me a chance to experience something new," said freshman undecided major Katelyn Waters. Waters also said the trip helped her meet people she wouldn't have met otherwise.
Other events included a trip to a ropes course, kickball, a movie in the student center, a volleyball tournament, Open Mic night, a cookout, a trip to Lanier World and Piedmont's Amazing Race, a scavenger hunt on and around the campus.
Dean of Student Affairs Drew Davis joined the freshmen during most of the events.
"I always enjoy going to the movies with the freshmen, and I thought that was a great event," said Davis.
He also mentioned this class of freshman is very large.
According to Associate Director of Undergraduate Admissions James Zapp, last year 213 freshmen started their journeys at Piedmont. Zapp said last year's class began with an average GPA, SAT and ACT scores of 3.49, 1000 and 22, respectively.
This year the class is bigger than last year's. Some students come from outside the United States, including Canada and Great Britain. The average GPA, SAT and ACT scores are 3.41, 1000 and 21, respectively.
However, Davis said, the size is not the most exciting aspect of this class.
"I think everyone in the institution has a sense of excitement about the Compass program," said Davis. "This is the first class that will have the opportunity to enhance their transcript and their resume with more experiential learning. Having a co-curricular experience within the various points of interests outlined in the program helps to put our graduates a step ahead of others who are competing for jobs after college."
Freshman education major Amy DeGrood said the Compass program will benefit everyone, especially when it comes to community service. She believes it helps people do things they never thought about doing.
"Even though the Compass program isn't necessar- ily about meeting people, I feel like it pushes you to do things that put you in situations where you have to talk to people," DeGrood said.