Favorite Festive Halloween Movies of The Roar Staff
Practical Magic
Hannah Osborne – Managing Editor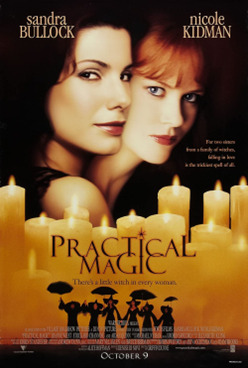 One of my favorite Halloween movies is "Practical Magic," starring Sandra Bullock and Nicole Kidman. Released in 1998, "Practical Magic," paints witches in a positive, endearing light, similar to their depiction in "Halloweentown." The story follows Bullock's character, Sally, and Kidman's, Gillian. The two sisters were born with magic and, after taking different approaches to life, have found themselves back in their childhood home dealing with a huge predicament involving Gillian's boyfriend. The two are tasked with navigating a nosy investigator, their past traumas, a discontent deceased and sisterly squabbles. "Practical Magic" is the perfect feel-good movie to put you in the Halloween spirit.
Corpse Bride 
Samantha Carvallo – Design Editor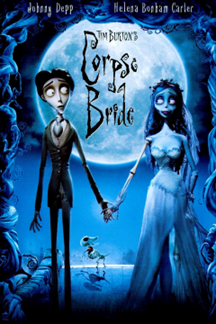 I said it once, I will say it again. Tim Burton's "Corpse Bride" is a great Halloween movie. The tie between the living and the dead is what pulls the plot together. The protagonist played by Johnny Depp, Victor, is at a crossroads when he has to face an arranged marriage. His family could face great shame if he doesn't marry or he could learn to accept his bride as she is. In multiple attempts to save his fate, Victor finds himself among the dead and his dull life becomes vibrant in the process, almost like dying makes living sound silly. These events changed his perspective on what being a married man actually means. It is worthwhile when it is for love, not something you should fear. 
Jennifer's Body
Abi Coppedge – Staff Writer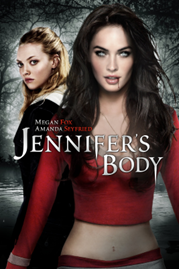 "Jennifer's Body," starring Megan Fox and Amanda Seyfried, is and always will be my favorite scary movie. It is witty and dark and explores complex themes of gender-based violence, feminism and queer identities. Jennifer Check (Megan Fox) is a normal pom-pom-wielding mean girl, but her life is forever changed when she is sacrificed to Satan by an indie rock band seeking overnight fame. However, they made one tiny mistake. Jennifer Check is not a virgin, and instead of being Satan's sacrifice, she turns into a man-eating succubus. Her best friend, Needy (Amanda Seyfried), watches all of this and is determined to stop Jennifer before she can hurt anybody else. Campy and oddly touching, "Jennifer's Body" is a hilarious horror film perfect for Halloween! 
The Haunting of Bly Manor
Emma Marti – Editor-in-Chief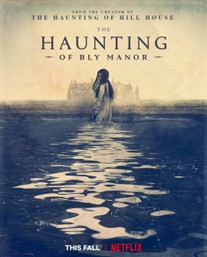 I'm going against the grain a little bit here, but my favorite thing to watch during the fall is "The Haunting of Bly Manor." Quickly becoming a comfort show for me after its release in 2020, "The Haunting of Bly Manor" is the second series created by Mike Flanagan, who also created the hit show "The Haunting of Hill House." This show centers around Dani Clayton, an au pair who suffered a tragic loss in the United States and is looking for a new start in the United Kingdom. She soon finds work taking care of Miles and Flora Wingrave, two children who lost their parents and are living in the manor with their housekeeper, cook and gardener. The story quickly starts to shift when Dani realizes that she is being haunted, not only by her personal tragedy but by the ghosts of Bly Manor. "The Haunting of Bly Manor" is the perfect show for people who want a mix of horror, drama, mystery and love. I give it nine out of ten stars, and it is "perfectly splendid."
Insidious 
Rowan Edmonds – Arts and Entertainment Editor/ News Editor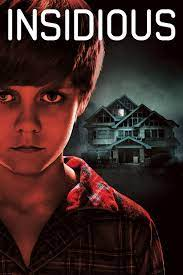 From a young age, I've always loved horror movies, especially around Halloween. Call me a psychopath, but I've always been the kind of person to be able to watch them and go to bed right after with no problem whatsoever. Crazy, I know. I just recently saw Insidious, and it left me with chills. It follows a family after moving into a new house, as most horrors begin. Varying things begin to happen to the family in the home, and no matter where they go it follows them. The twists, turns, and originality of the film are what helped it jump to the top of my horror list. It was the perfect movie to watch with my friends, the plot was bone-chilling and the jump scares were perfectly timed and unsuspecting. I 100% believe this is one of the movie franchises that set the standard for horror films in the years to come. I'm a firm believer in watching horror movies year-round, but this is definitely one to add to your Halloween list.
Halloweentown 
Hailey Johnson- Sports Editor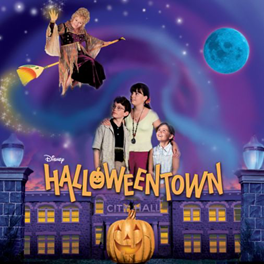 I have to stay with a classic here, but Disney's original movie, "Halloweentown" will always be one of my favorite Halloween movies. Growing up, watching a lot of Disney, this movie is one I waited all year long to be played. This movie is about a family of witches who find themselves caught up in a fight against the evil who try to take over the world. They stay in their own little town where the supernatural is seen as normal. Marnie, a 13-year-old girl, finds out she comes from a family of witches and finds herself in the fight to save the world. This movie has all the magic, creatures, spells, potions, and costumes you'd expect to see around Halloween time. This movie is one that got me in the Halloween spirit growing up and since I've seen it so many times, it continues to be one of my favorites.
Halloweentown
Elizabeth (Liz) Carter, publications designer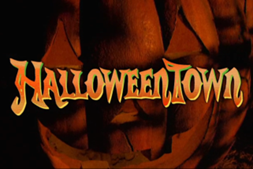 If you know me, you'll know that I am NOT a horror fan. I had nightmares after late-night Scooby Doo as a child. So, naturally, I steer away from scary Halloween movies. So what do I watch at Halloween? Great question! I only watch the classics. And by that, I mean the Halloweentown movies. If you want to be specific, Halloweentown High is pretty iconic, but you can bet I'm going to watch them all every year. To me, it's simply not October if you haven't watched the Disney Channel original "Monstober" movies!