Piedmont Film Overtime Telly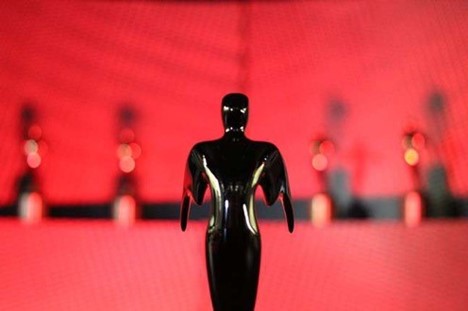 Awards? What do they mean to you? Here at Piedmont University, awards can mean a lot and ultimately change the landscape of how your year or career has gone.  
A new team of students came together and brought Piedmont University one of the institution's most exciting awards in years. Piedmont University's Film Production team won silver Telly Awards for their production of "Overtime." Senior Connor Creedon, senior Tyler Goins, senior Aaron Palmer, senior Caleb Rogers and now alumnus Chris Barker, with the help of senior Seven Goodwin were able to capture this glorious award last spring as some of them traveled to Las Vegas, Nevada for the ceremony.
"We were all in an Entertainment and Television class together with Professor Jackson. It was our second big project that we did for the class," says senior mass communications major Caleb Rogers. "We wrote our own scripts, and in the end, we picked which one was the best and ultimately the easiest to film. Overtime is a short horror film that was filmed, edited and pieced together in a matter of two weeks by the crew themselves.
"Honestly we were just having fun with it, and it took us about 20 hours to film in just one week," said Rogers. "We had no idea that it would be as big as it was because of how we started it." It was a trailer and not a full movie, but Overtime grew and grew some more as the trailer worked its way up in the Telly Award rankings to second place as the boys were able to take home that precious silver Telly Award.
Piedmont University does not have many awards for its films, as the school is just getting underway with its film major, which was first introduced in the spring of the 2021 school year. "It was all based on Tyler Goins' film idea," says senior sports communication major Connor Creedon. "After we decided to go with Tyler's idea, we all wrote separate scripts for it and in the end, we picked Aaron's to go ahead and film." Aaron Plamer's script became a big-time boom for the crew that nobody would have picked to get to where they are now. "We meet every night for about five nights at the Swanson Center because that's when everyone was really free," said Creedon. "It was easier that way, plus it's a horror film nobody cares about the daytime in a horror film."
Piedmont Student Films hopes to receive many more film awards in years to come and add to its already impressive collection in such a short time.