Cameron Verona: Aspiring Professional Athlete
Cameron Verona has known from a young age that he wanted to pursue a career in soccer. He has played his entire life, including during his time at Piedmont University. Verona graduated with a Bachelor of Arts degree in Mass Communications in Spring 2021. Currently, he works as a soccer coach while also pursuing a professional career as a goalkeeper.
"Playing soccer growing up led me to form a lot of connections across the game," said Verona. "Those same connections gave me a shot at coaching kids, specifically younger goalkeepers, and this helps me give back to the community that helped me get where I am today."
Being a professional athlete is incredibly difficult for many different reasons. Not only is it hard to even reach the professional level, but the physical demands are taxing, and it puts a strain on so many professional athletes. Knowing this, Verona has given himself until he is 26 (he is currently 23) to chase his dreams of being a professional goalkeeper, and after that, he wishes to exercise his passion and ability for film work.
"With Atlanta exerting its dominance as the 'new Hollywood' there are tons of opportunities and no shortage of jobs available to get a good start in that business," said Verona. "With my previous experiences in Capstone and other indie projects in tow, I hope I'll be able to make a good living in the film industry."
Verona has worked on a few indie projects in the past. Additionally, he wrote, directed and edited his own short film, Trust, available on YouTube. Piedmont University has a wonderful mass communications program that helped spur on Verona's love for film, as well as soccer. Without his collegiate experience here, he would not have as many opportunities as he has seen thus far in his soccer career.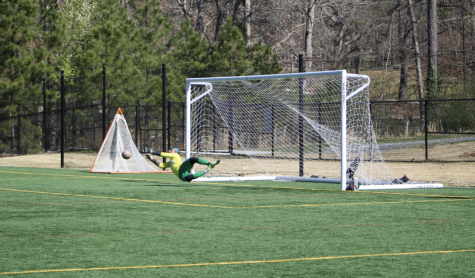 "I often refer to Piedmont fondly," said Verona. "I had the pleasure of working with, in my opinion, the best professors in the field of mass communications that the state of Georgia has to offer. All the professors helped guide me to graduation with the best college experiences attainable in the state, and that's what my time at Piedmont was."
Life post-graduation can be scary, and pursuing a professional athletic career can only add to that fear. It is hard to make it as a pro, but Verona strives every day to be the best athlete he can be, and having a backup plan for later in life already sets him ahead of many other college graduates.
"Enjoy your time at Piedmont to the fullest. Whatever that means to you. With the education and professional experience gained at Piedmont, you will be ready for whatever job you decide to take on" said Verona. "As my colleague and former classmate Davis Barlow said on graduation day, 'I feel bad for those who did not fall in love with Piedmont"