Diving into USA South Division III NCAA Hashtag Campaigns: Berea College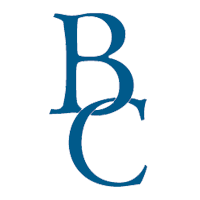 Before I dive into Berea College and the final USA South Division III NCAA hashtag campaigns, I would want to say that the seven articles I have produced for this topic were to cover the seven teams in our baseball conference. These articles were also part of my capstone project to showcase how strong each hashtag was and how much interaction goes into each school's social media pages.
I picked baseball because Piedmont's baseball team has one of the most famous hashtags in Division III with #MilkjugMagic. It fostered the most interaction with a hashtag, and I wanted to see how everyone in the conference compared. Each school had a hashtag dedicated to updates of scores or student-athlete appreciation/award recognition. It will be interesting to see how other teams compare in another conference as Piedmont plans to join the Collegiate Conference of the South in the Fall of 2022. Agnes Scott College, Belhaven University, Berea College, Covenant College, Huntingdon College, LaGrange College, Maryville College, Piedmont University, and Wesleyan College will be part of the new "Collegiate Conference of the South" (CCS).
The social media of the Berea College intercollegiate athletic department aims to further the institution's mission through athletic involvement. Berea College understands that intercollegiate athletics may help fulfill this objective. It works to develop athletic qualities in its student-athletes that reflect the institution's high standards and established fundamental beliefs. The athletic department of Berea College is dedicated to achieving this goal.
The two hashtags that stand out on their social media pages are #GoBC & #OneBlood. The #GoBC is a hashtag dedicated to promoting score updates across their athletics. A quote can explain the #OneBlood, "God has made of one blood all peoples of the earth" (Acts 17:26); this hashtag has Berea College's scriptural foundation, impacted the institution's culture and programming. Berea was created "amid terrible privations and persecutions to teach and administer a gospel of impartial love.", according to founder John G. Fee, an ardent abolitionist.
Instagram is Berea's leading social media platform. It currently has around 12,600 followers and regularly keeps its followers up to date on what is going on campus. Berea also has a Facebook, Twitter page, and YouTube channel that followers can follow. Because the account name is the same across all platforms, Berea's parents and fans may easily follow @Berea_Athletics.