Diving into USA South Division III NCAA Hashtag Campaigns: LaGrange College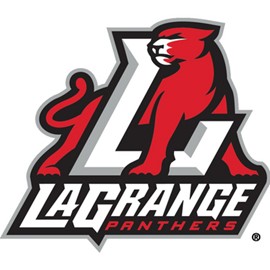 LaGrange College athletics are a significant element of the school's culture. There are currently 16 intercollegiate sports offered at the college (8 for men, 8 for women). Football was added in the fall of 2006, followed by women's lacrosse in the spring of 2010.
LaGrange's best-known hashtag is #LCPantherProud and is on every Twitter post for sports they have ever made. The hashtag is used to commemorate a team or student-athlete excelling in their sport.
The school has two other great hashtags: #UnlockYourPossibility & #OneFamily, exclusive to their football program. #UnlockYourPossibilty features an alumnus, a current student or a faculty member and showcases their achievements. #OneFamily is meant to celebrate the football team's big happy family of 94 currently active players. Posts can be found on their Instagram page @lagrangecollege_football.
One of the key things LaGrange endorses on their social media is a homecoming. New members are inducted into the LaGrange College Sports Hall of Fame each homecoming. The Sports Hall of Fame, established in 2001, celebrates those who have contributed to the college's notoriety and popularity via athletics.
Consistency is key to fan interaction. LaGrange does a phenomenal job of keeping both Twitter and Instagram pages updated with student news and accomplishments for fans or parents looking onto the pages.